CBD Dosing Questions You Need Answers for Today
"CBD dosing questions that you need answers for today will include timing, micro dosing, can I overdose and many other aspects."  The possibilities are many when you consider the method of dosing, the frequency of dosing and the amount of the dose. Even if you are a veteran hemp user, you may notice that the method and amount is not as effective as it was in the beginning.
That is not a problem; it is simply something that you can adjust on different fronts. It may be the method of dosing you will want to change or the type of topical you are accustomed to using or tincture rather than gummies or visa versa.
Dr. Strains Strikes Gold with Hemp Specials
Space Candy D8 Flower
Our Space Candy D8 flower deserves a try no later than today!  Here is the reason. The Space Candy not only is Infused with Delta 8, but it also has 10% CBD along with less than 1% of CBN and CBG. You are probably asking why this is important since the percentage is so low.
CBG is a cannabinoid that is quickly reaching the status of CBD with health benefits. These include its effects on pain and is proving itself to be an anti-bacterial agent and an anti-inflammatory proponent.
Presenting the best CBD flower also focuses on the terpene profile which provides results in enhanced effects on the customer.  Then on top of that, it gets an exquisite infusion of Delta 8 THC that gives additional protection from neurodegenerative diseases.  Try a 1/2 oz of our medium size buds now for only $31.99 and experience those effects for yourself.
Orange Glaze Delta 8
Orange Glaze Delta 8 is a strain of CBD flower that is known for its distinct orange aroma and flavor. This Orange Glaze CBD flower is often used for its relaxing and stress-reducing effects. The orange aroma of this strain is often described as being sweet and citrusy, with notes of pine and earth. The flavor is similar, with a combination of sweet citrus and earthy undertones. Get yourself something this holiday season without breaking the bank.
TABLE of CONTENTS
It's All About Timing
Daytime vs Nighttime Dosing
Mistakes with Dosing
Strains Reference Post
Strains Product Promotions
Best way to CBD dose my body may have a surprising number of methods to do this, and some are more effective than others. Some are more effective for certain health challenges than others.  Your neighbor may have great results from topicals, but you make realize better results from smoking a hemp pre-roll. These are all some of the dosing questions that you need answers for today, not tomorrow or next week but today.  And that is why we are coming to you with this post today
Is your pain unsustainable? Does your level of anxiety constantly disrupt your day? Or maybe your nights are dominated by insomnia so you cannot function during the next day. Anyone of these situations can be remedied, mitigated and in some instances largely eliminated.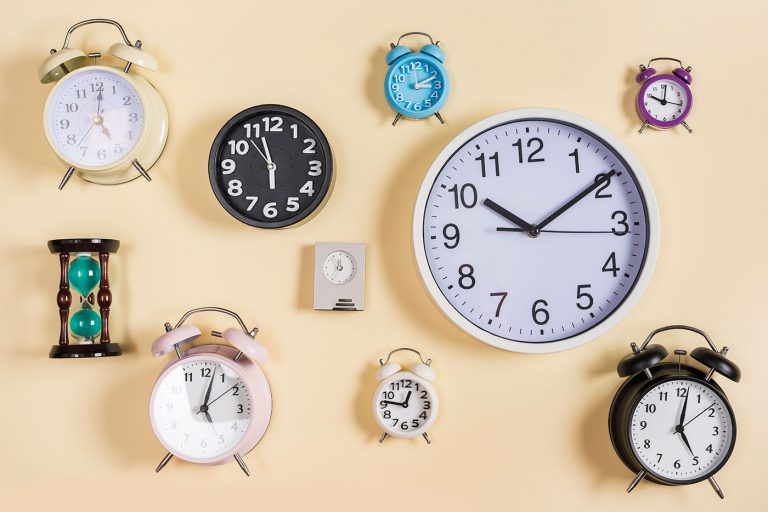 CBD Dosing Questions You Need Answers for Today – It's All About Timing
There is no dosing with CBD hemp flower magic except when you find out what your body best responds too. There are multiple ways to dose with CBD hemp flower and there are a variety of times during the day when you are dosing with CBD hemp flower. Let's talk about gummies first because CBD infused gummies do not have an impact from a particular strain so you can:
Take them in the morning to be sure your day starts with focus and energy;
Take them in the early afternoon if you tire before your day's work is finished;
Take them in the evening to be sure and get a sound restful night of sleep.
If you want to have your CBD ritual in the morning time before you set out to work, then consider CBD infused coffee or tea. These are the dosing questions you need answers for today.  
CBD Dosing Questions You Need Answers for Today — Then There is Micro Dosing
Micro Dosing is simply taking the same dose but dividing it into smaller portions throughout the day.  If you usually take 50 mg once a day, divide that into 5 doses of 10 mg taken at various times throughout the day. The purpose of this is so the hemp stays in your body more consistently.  This involves all methods of dosing evening smoking or vaping. Dosing is not just the traditional tinctures, gummies or capsules. You may be smoking because you enjoy smoking, but you are also dosing with all the hemp cannabinoids and terpenes.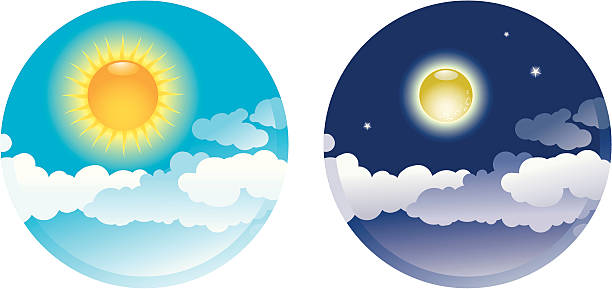 CBD Dosing Questions You Need Answers for Today — Daytime vs Nighttime Dosing  
If you are dosing with CBD hemp flower by consuming it by way of a smoke, then you will want to be sure and decide which flower you will smoke at what time.
Nighttime — Bubba Kush CBD hemp flower strain is a slow-moving relaxation that lingers. Bubba Kush is effective as an anti-anxiety agent and is recognized for improving nighttime sleep.
Nighttime — Watermelon Haze provides that type of relaxation because it impacts the body and mind during the nighttime hours. Consequently, you will awaken refreshed rather than tired; alert rather than dazed and ready for whatever the day presents to you.
 Daytime – Lifter CBD hemp strain is all about another one of the dosing questions you need answers for today this week right here at Dr Strains CBD. It is top shelf and averages at 18% CBD content. Lifter gives focus to help get through your day and complete your tasks
Daytime – Stormy Daniels CBD hemp flower strain gives an uplifting and energetic spirit to help gain social confidence and an all over body coolness sensation. So, for that it is a daytime strain and a very good one.
Daytime or Nighttime – CB Dawg hemp flower users can enjoy a nice, tranquil vibe without any drowsiness. It is particularly good for controlling pain so it is a much-desired strain you can have a smoke with, in the morning and in the evening.  This is one of the CBD dosing questions you need answers for today.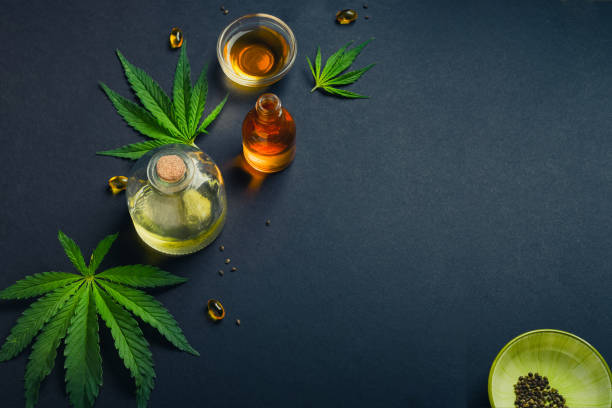 CBD Dosing Questions That You Need Answers for Today — Mistakes with Dosing
There are so many options to dosing that it will take some time to find the "sweet spot" for the method and the type to help resolve health challenges. But it is worth the search.
Swallowing to Fast — Another one of the CBD dosing questions you need answers for today is how it is recommended to put the CBD oil drops under your tongue rather than swallowing all at once so the CBD oil goes directly to glands which carry it more rapidly to the bloodstream. Then wait for at least 30 minutes before eating or drinking anything.
Using CBD Oil Irregularly — It is important to remain consistent for 2 to 4 weeks before saying, "CBD does not help me."  This is true when you first start dosing with hemp.  After you have been dosing with a particular method like gummies or capsules, etc.  Or you can stop taking it for 3 to 5 days and let your body "reset" then begin again with the dosage.
Not Documenting Dosage/Feelings — Keep a running diary for a few days to see if your dosage is sufficient or maybe you need to increase it. When you actually write it all down, you may be surprised. Sometimes we think we are being consistent, but when it comes down to it we simply forget two days then dose the third.  You cannot overdose, but why take more than you need?  Again, it is important to be consistent — just another one of the CBD dosing questions you need answers for today.
Dr. Strains Reference Post
FOUR Facts — The CBD Bud Entourage Effect, Real, Myth, Terpenes, Cannabinoids
Dr. Strains Product Promotions
CBD Moon Rock Asteroids
Hand-trimmed lightly seeded hemp flower, soaked in CBD distillate infused with Sour Diesel terpenes, and finally rolled in ultra-fine CBD kief!  An incredible scent and packed with flavor! Our exclusive CBD Moon Rock Asteroids is smooth to smoke and officially named Dr. Strains Asteroids!  Our Products are sourced from the finest organic farms that practice safe farming practices and instill love and generations of the discipline into every harvest.
Cannibeast HHC Noire Disposables!
Are you a fan of Rock & Roll? Or are you a fan of spooky things? Well, these Cannibeast HHC Noire Disposables may be for you! Our friends at Cannibeast always come through with not only top of the line artwork, but top of the lines flavors. Packed full of terpenes, each hit is guaranteed most flavorful then any before the last. Each package comes with a QR code that gives you an authentic product lab result.  Cannibeast HHC Noire Disposables come in six strains:
Black Panther Lemondade – Indica
Dr. Diesel – Hybrid
Granddaddy Purple – Hybrid
Jack Herer – Sativa
Laughing Buddha – Sativa
Zkittlez – Indica
Dr. Strains CBD only sources its CBD bud from small hemp farms. We purchase all our CBD hemp flower from these small hemp farms because of the extra attention and care that they indulge on each hemp plant that they grow.  This type of care makes for a more precisely trimmed flower nug as well as better cannabinoid and terpene profiles.  Check out our online shop or contact us for more information and to read more blogs, click here.