CBD Flower Talks Skin Care Up and Down
"When CBD flower talks skin care up and down nothing is left to chance and remember, your skin is your biggest organ so there's a lot to care for."  Did you know that hemp flower now has specialty skin products that are effective for moisturizing, healing and beautifying? If you are using CBD-infused lotion for pain on your joints, you will notice that it also acts as a skin softener.
Since our skin is the biggest organ of our body, it requires a lot of care and by the way, it has its own Endocannabinoid System (ECS).  This explains why the topicals are so effective on pain in any number of our joints which are, of course, beneath the skin. Why the joint pain responds best to topicals may not be clearly understood but it does and quite effectively. Remember to always massage the lotion in well.
Dr. Strains "Ghosts" Into Monstrous Hemp Flower Specials
Sour Jack Hemp Flower
Sour Jack hemp flower
 impacts the body to give rise to heightened motivation, increased productivity and enhanced creativity. As a daytime strain, Sour Jack is an ideal solution for helping you to push through the day with better performance.
Even though this hemp flower strain can put you in a dreamy state of mind, it is potent enough to lift you out of cognitive nuances that try to put a damper on your day.  It is a sativa dominant flower strains so provides fuel for you mentally and emotionally, so your creative side shows through brilliantly. The strain will keep you up and going for hours after its use so try it today at $24.99 for ¼ ounce.
Space Candy D8 Flower
Our Space Candy D8 flower deserves a try no later than today!  Here is the reason. The Space Candy not only is Infused with Delta 8, but it also has 10% CBD along with less than 1% of CBN and CBG. You are probably asking why this is important since the percentage is so low.
CBG is a cannabinoid that is quickly reaching the status of CBD with health benefits. These include its effects on pain and is proving itself to be an anti-bacterial agent and an anti-inflammatory proponent.
Presenting the best CBD flower also focuses on the terpene profile which provides results in enhanced effects on the customer.  Then on top of that, it gets an exquisite infusion of Delta 8 THC that gives additional protection from neurodegenerative diseases.  Try a 1/2 oz of our medium size buds now for only $31.99 and experience those effects for yourself.
TABLE of CONTENTS
The Beauty of it All
Wrinkles of it All
The Moisturizing of it All
"Summin' it All Up"
Strains Reference Post
Strains Product Promotions
There are many people who are ecstatic that hemp and CBD has boldly marched into the world of beauty and skincare. There is a reason that those who are concerned about the health and beauty of their skin and it's because of the richness of omega 3s and 6s in hemp.  CBD flower talks skin care up and down because almost all the cannabinoids lend themselves to combating pain even though CBD and CBG still hold the trophy for the best cannabinoids.
Today as the extraction of the cannabinoids or terpenes is perfected, manufacturers are creating skin care hemp lotions from certain strains like Charlotte's Web, etc. This is particularly helpful when you are targeting a particular health challenge. Other lotion specific added extracts such as particular terpenes or extras of specific cannabinoids.  All this makes the lotions and salves even better and more effective.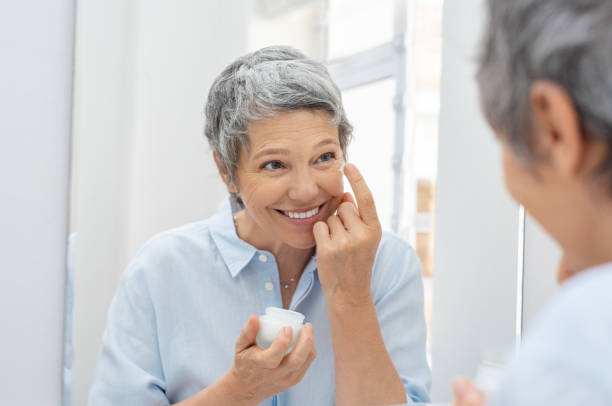 CBD Flower Talks Skin Care Up and Down – The Beauty of it All
 Hemp oil is rich in omega 3's, and 6's which are the vital fatty acids needed in the human body. Unfortunately, our bodies do not produce these essential nutrients so when CBD flower talks skin care up and down it is doing the greatest favor to your skin. Hemp is our salvation for these fatty acids because we can consume hemp orally and it can be massaged into our skin. 
Hemp oil also contains omega 9 oils, but it is different because it is one which our body can make from other nutrients in the foods we eat.  Here is the problem for your skin and other parts of your body if you do not have the proper portions of omega fats. You end up with a chronic disease without these key dietary fats.
Hemp has entered the world of beauty products which is good for those interested in the best for your complexion, your appearance and the health of your skin.  Again, since it is the largest organ in your body there is a lot of "body area" to cover.   Even when you are massage CBD-infused lotions into your skin or other reasons than beauty, you are still enhancing the beauty of your skin.
Specific Cannabinoids for Skin Care
Cannabinoids have promising benefits in the management of skin conditions.  These skin conditions include acne, atopic dermatitis, psoriasis and more.  CBD and CBG along with Delta THC are showing significant benefits to reduce skin inflammation and lessen hyperactive allergic responses in skin cells. Beyond this, these cannabinoids produce metabolites to control sebum production for those prone to acne.
CBD flower talks skin care up and down and that includes psoriasis which is the hyperproduction of skin cells which is usually associated with itchy and flaky skin.  Hemp oil and all the related cannabinoids are successful in combating this condition as well because it is an inflammatory and antioxidant agent.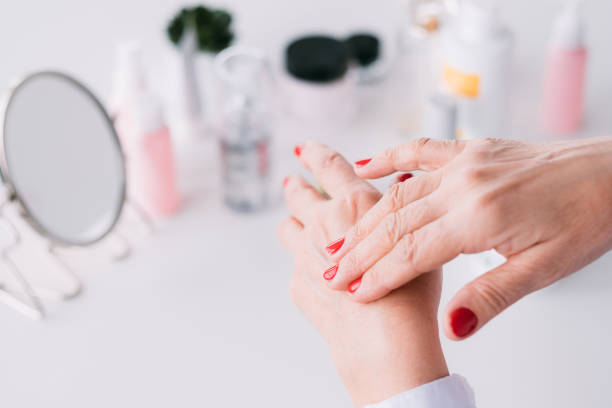 CBD Flower Talks Skin Care Up and Down – The Wrinkles of it All
The human body has almost 19 million skin cells and it's constantly replacing them with new cells and if you are not feeding your body the proper nutrients to create those cells, you will have a problem. That is why CBD flower talks skin care up and down with benefits from various cannabinoids and terpenes as well.
If you are considering the use of a face and body scrub or a soak in a bathtub dosed with a CBD bath bomb, you could be reducing the appearance of fine lines and wrinkles. Hemp has taken its rightful place in face and body scrubs and thereby encouraging your body to create a brighter skin and a more even tone which can eliminate procedures like Botox. The scrub ultimate prepares the skin for other beauty steps like serums by making it more absorbable. Your hemp-based scrub will give you cutting-edge treatment.
CBD Flower Talks Skin Care Up and Down –The Moisturizing of it All
Now CBD flower talks skin care up and down with the process of moisturizing. The raw hemp oil, salve, lotion, or a combination of these are all products on the market now. Hemp oil is tops in providing the healthy oil to rejuvenate the skin, the largest organ of your body.
Hemp oil products give you the health benefits which are phenomenal for treating dry areas on the skin such as the elbows, hands, and face. There is even a bonus for hemp oil users in that it treats hair split ends.  When CBD flower talks skin care up and down that includes your hair. It dowses your hair with rich dose of vitamins A, E and C.
"Summin' it All Up"
CBD flower talks skin care up and down because our skin is the largest organ, so it needs more care than regular. All the cannabinoids moisturize and act as an anti-inflammatory agent and much more. All the hemp ingredients lock into the skin and start restoring it.  If you are using the hemp-infused lotion for pain, make sure it is high in CBD or CBG which are both effective with pain.  If you are using the hemp-infused lotion for skin infections, be sure it is high in CBD specifically. A lotion that is also infused with the terpenes Carophyllene, Limonene and/or Humulene is even better because these are anti-inflammatory.
Dr. Strains Reference Post
Talkin' About the Gold Rush! Explosive CBD Hemp Flower Growth
 Dr. Strains Product Promotions
Forbidden V D8
Forbidden V D8
 is a CBDv flower or Cannabidivari. Similar to CBD, CBDv is non-intoxicating but is rapidly becoming a favorite in the medical community. This cannibnoid is known for helping to reduce or prevent seizures, as well as reducing nausea. CBDv flower is also used by patients with Multiple Sclerosis (MS).
Forbidden V D8 is a Sativa dominant hybrid great for anytime use, but best in the day. Forbidden V D8 helps to reduce the frequency of seizures. Not only that, but it has been used to promote wellness and support balance within the body, allowing individuals to potentially discover a renewed sense of calm and well-being by natural and holistic approach. The effects have been described as having mental clarity and peace of mind.  Get your 1/4oz today for $29.99 today for the best smoke!
250 mg D8 Edibles at $14.99
Your favorite snacks just got infused! A new and yummy way to eat your D8 is in 250mg D8 Edibles. Our 250mg D8 Edibles comes in an assortment of flavors such as:
If this is your first-time eating D8 edibles, the suggested serving size is 1/4 of the pack. Wait about 60 minutes after ingesting for it to take effect.