CBD Flowers Profile Up for Best Benefits
"There is a reason why breeders of CBD flowers profile up for best benefits for the consumer and we are going to find out here today."  Maybe the first question to ask is, "why do I want or need to take CBD flower products?"  Every person has a different reason for consuming CBD in one form or the other.  And besides that, the reason to consume CBD hemp products may change over time.
It is important to tune into our body to realize what will serve it best at that time.  This goes particularly for the treating of chronic pain.  It seems that everyone has pain that they will deal with in the present and how it may change in the future.  The pain you have today may respond to CBD Isolate topical roll-on but tomorrow, you may need to adjust it to LT Pain Master Performance CBD Cream.  Both of these are available at Dr. Strains CBD.
Introduction To Best Benefits
CBD flowers are rightly named this but always remember that all hemp flowers have all the cannabinoids and all the terpenes and other natural compounds that make up hemp.  They are all important, but CBD seems to always rise up and take the cake for benefits over and over again. It works for pain relief, best mitigator of anxiety and always knocks out counting sheep to get to sleep. The other cannabinoids and terpenes also play their part in adding benefits. When you go shopping at Dr. Strains CBD, look for the highest content of CBD because that is what you want to build your flower purchase around.
Maybe you are saying, but I do not smoke CBD flower in a hemp roll because it is too irritating on my lungs. This is sometimes true for those who have respiratory sensitivities. Another option for you is the dry vape vaporizer. It is made up of two compartments.  One compartment is to put the finely ground CBD flower into then the other compartment is for the water. Hit the switch to heat up the water.  When it reaches the appropriate temperature, then it is ready for you to vape. The hemp flower is not burnt but rather lands in your lungs as steam, CBD flower medicated steam.  This is another way that CBD flowers profile up for best benefits.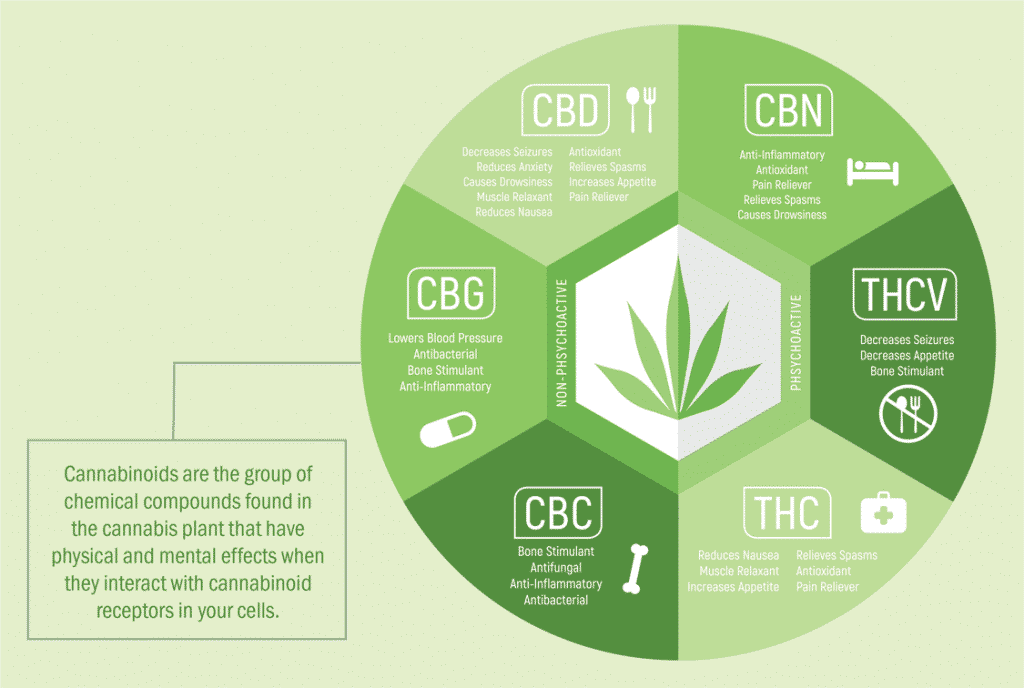 CBD Flowers Profile Up for Best Benefits — All Those Cannabinoids
There are hundreds of cannabinoids in hemp.  There are some which are only trace, but most are in higher percentage. Then there are those which dominant the hemp flower.  These may be for health benefits on a wide range of factors.  Do you know how and why some flowers have more CBD or other cannabinoids than other flowers? Breeds have a lot to do with how CBD flowers profile up for best benefits. Breeds find out the most desirable ones and express them so that they come out in higher content. CBD was the first cannabinoid put under the microscope and so has been the most researched. It is CBD for pain, CBD for anxiety, CBD for nausea, CBD for stimulating appetite and CBD for insomnia.
It is Not Magic
With the huge variety of physical ailments that people use CBD flower for, it seems like it is magic but it is not.  It is effective and this is the reason why. Our body has this Endocannabinoid System (ECS) with its own endo'cannabinoids. Our own cannabinoids are a match to interact with the cannabinoids of the hemp flower. If we maintained perfect health, then we would not have need for an outside cannabinoid source to fortify and balance our own.  But are subject to disease, bad eating habits and unhealthy lifestyles that break down our natural defenses.  CBD along with a host of other cannabinoids like CBN that is particularly good for insomnia or CBG which is right up there with similar benefits to CBD.
When CBD enters your body either orally or pulmonarily, it flows to the ECS to start balancing the body or restoring homeostasis. Also the ECS has countless CB1 and CB2 receptors throughout the body.  There are some of these which are scattered conveniently along the pathways of pain.  That is one reason CBD hemp flower products are so effective for pain relief.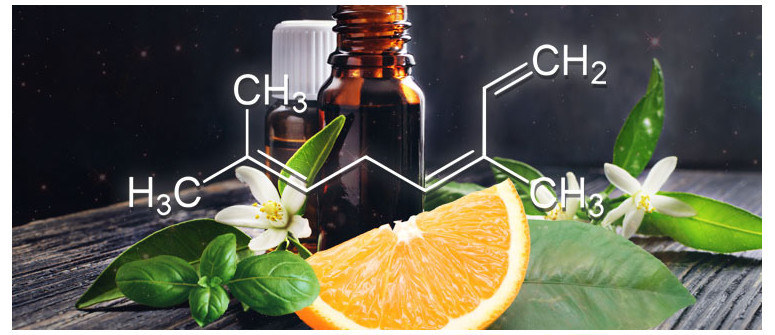 CBD Flowers Profile Up for Best Benefits — All Those Terpenes
Generally. we think of the terpenes as the part of the hemp flower that provides all those luscious savors when you smoke or dry vape the hemp flower. Today the belief has changed as the scientist continue to discovery ground-breaking new facts. Terpenes are actually everywhere in all plants and are the compound that provides the savors.  Hemp, consequently, has its own terpenes and besides savors, now we know they also have health benefits.
Alpha and Beta-Pinene: Eases discomfort and counters negative effects of a Delta 9 high;
Beta-Caryophyllene — Alleviates stress;
Humulene — Has anti-inflammatory properties.
Limonene — Elevates mood so also provides stress relief;
Linalool — Promotes relaxation and more restful sleep;
Myrcene — Has a calming effect so helps with relaxation;
Ocimene — Is anti-inflammatory so also has decongestant properties.
There are some manufacturers who are producing the terpenes in concentrated form so that they can be added to other products you are consuming. When you are buying your CBD flowers, remember to check the Certificate of Analysis so you can get the flowers with the profile that best suits your needs.  Now we know that we get health benefits from the cannabinoids and from the terpenes in the hemp flowers.
Dr. Strains CBD Product Promotions
Green Crack Hemp Flower
This Green Crack hemp flower features a strong gassy mango with citric overtones, accompanied by pine and pepper undertones. Green Crack Hemp Flower is ideal for daytime use as well as for people with low tolerance levels. We are excited about this one!  This green crack isn't wack, but it is 40% Indica / 60% Sativa
17.5% CBD
Green Crack x California Orange CBD Cross
Lab Tested for Potency
All products contain less than 0.3% Δ9THC
Grown in accordance with a lawful hemp program.
Dr. Strains CBD only sources its CBD bud from small hemp farms. We purchase all our CBD hemp flower from these small hemp farms because of the extra attention and care that they indulge on each hemp plant that they grow.  This type of care makes for a more precisely trimmed flower nug as well as better cannabinoid and terpene profiles.  Check out our online shop or contact us for more information and to read more blogs, click here.