CBD Hemp Flower Replaces the Pharmaceutical Cupboard Stash
"CBD hemp flower replaces pharmaceutical options in your medicine cabinet because a natural compound treats the cause rather than the symptoms."
Dr. Strains CBD Hails Hemp Flower Specials to Summer
CBD Isolate Roll-On Option
This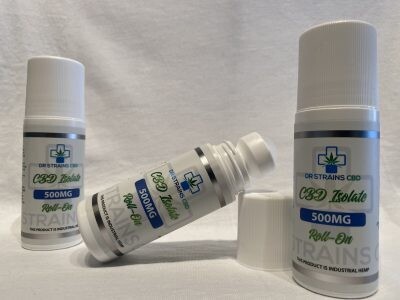 product is a CBD Isolate Roll-On.  It is pure CBD without any other cannabinoid or terpene.  This was the first topical I used even though I usually do not use Isolate products.  I was very pleased with my pain relief.  This is a perfect way to target a specific pain area is by using a CBD roll-on.  Dr. Strains is now offering a 500mg and 2500mg CBD roll-on! This roll-on provides a warm sensation. It can be easily applied while keeping your hands clean and away from the product.

Quad Oil
Runtz – Disposable
Forbidden Fruit-Carts
$35.99
Shop at Dr. Strains CBD Today for lowest prices and highest quality! Hemp flower, edibles and topicals for sale!"
TABLE of CONTENTS
The CBD Flower
Drug Metabolism and CYP450 Enzymes
Possible Interactions
Trying CBD Safely While on Pharmaceuticals
The Bottom Line
Strains CBD Feature Post
Strains CBD Product Promotions
CBD Hemp Flower Replaces Pharmaceutical – The CBD Flower
One fact is that CBD flower does change the way your body processes pharmaceuticals. This does not mean there is a bad interaction, but it simply changes your metabolism of pharmaceuticals. CBD eases symptoms of three most common complaints:
There are studies and research going on continually however, CBD receives most of its acclamations among users and believers of the hemp cannabis community. To date, all research shows that CBD is safe and has rarely if any side effects. CBD does have the potential to interact with some pharmaceuticals.
There are some recommendations to discuss the addition of CBD flower products with your doctor first if he or she has pharmaceuticals prescribed to you. Medical doctors are more open to alternative today than they used to be so this is probably a good thing to do. Better yet, do your own research.  Also read other blogs here as there is a great deal of information on all things CBD.
CBD Hemp Flower Replaces Pharmaceutical — Drug Metabolism and CYP450 Enzymes
When you take a medication, over the counter or prescribed, your body starts the process of breaking it down or metabolizing it. This process occurs throughout your body but particularly in the gut and in the liver.  A family of enzymes, CYP450, helps with this process of metabolism. CYP450 goes about converting the substance, which is foreign to your body, so that the body recognizes it.  Some medications or substances affect CYP450 by slowing down or speeding up the metabolism. This is what can alter how your body's responses. So, it is a type of drug interaction.
CYP450 vs CYP3A4 — The CYP450 enzymes metabolize several of the cannabinoids including CBD. CYP3A4 is the family member of these enzymes which is mostly responsible for drug metabolism and CBD interrupts what CYP3A4 is busy doing. The bottom line is that when CYP3A4 recognizes a pharmaceutical to be broken down so the body can use it, it starts working its "magic", as it were, but then you go take a dose of CBD whether by drops or by smoking a nug and the CYP3A4 is confused so stops or slows down the metabolism of the pharmaceutical.
Or the reverse can happen where the CYP3A4 hinders the effects that the CBD would generally have. Many medications inhibit CYP3A4. If you then take CBD while on these medications, your body cannot work to process the CBD as effectively.  The fact that the metabolism of the pharmaceutical is changed, it is not distributed to the body in the time expected so you will not have the expected relief of symptoms, or the effects will be exaggerated.
CBD Hemp Flower Replaces Pharmaceutical — Possible Interactions
It is important to always inform your doctor that you are dosing with CBD hemp flower. You may be surprised at the fact they already know a considerable about it.
Warfarin
Use of cannabinoids increases effect of Warfarin because it includes the risk of bleeding in the patients.  THC and CBD inhibits the metabolic activity of the CYP2C9 enzyme which controls how the warfarin releases into your system.
Clobazam
CBD increases the effects and the side effects of clobazam which is a drug to treat some types of seizures in children and adults. However, CBD is a potent CYP2C19 inhibitor so when these two drugs are used together, the CBD increases the clobazam effect on you. If there is a downside, CBD also increases clobazam's side effect of sedation.
Valproate
Valproate, another drug for epileptic seizures, bipolar disorder and migraine headaches, when combined with CBD may negatively affect the liver by raising enzymes. But adjusting the dosage of Valproate can effectively minimize elevation of enzymes
CBD Hemp Flower Replaces Pharmaceutical — Trying CBD Safely While on Pharmaceuticals
If you want to try CBD while being prescribed a pharmaceutical, talk to your doctor if he or she is open to the discussion.  The doctor can monitor blood plasma levels, but it is not advisable to stop a medication cold turkey to try CBD without a doctor consult.  Interactions between pharmaceuticals and CBD have yet to be determined but there is one fair warning if the label has a "grapefruit warning" on the label. If you eat grapefruit with the pharmaceutical drug, more than likely it will intensify the effects.
The Bottom Line
Both THC and CBD are metabolized by CYP3A4.  THC is also metabolized by CYP2C9 CBD is also metabolized by CYP2C19, all in the family of CYP450 enzymes. When cannabis hemp with high CBD is taken along with certain pharmaceuticals, the following could occur:
CBD is a potent inhibitor of CYP3A4 and CYP2D6 enzymes;
THC is an inducer of CYP1A2.
If you want to use CBD without it entering your bloodstream, you can utilize moisturizing creams, facial creams, lip balm and other salves. These are effective and work even on arthritic joints.
Dr. Strains CBD FEATURE POST
Under the Microscope – CBD Hemp Flower Bioavailability
Dr. Strains CBD Product and Promotions

Quad Oil
Runtz – Disposable
Forbidden Fruit-Carts
$35.99
Funk Diesel Hemp Flower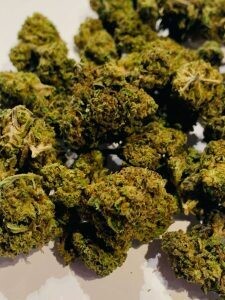 Welcome in our newest premium strain, Funk Diesel!  This indoor grown strain features notes of cinnamon, cloves, and earth. Funk Diesel instantly brings to mind bear claws, cinnamon rolls, and high-octane diesel! If it were to be named based on it's flavor profile, we'd have to call it Bearclaw Kush! It's a smooth and velvety smoke whose sweetness lingers almost daring you to take another toke. Our resident puffers all agree that this might be the best tasting hemp they've ever smoked!
$42.99
Dr. Strains CBD only sources its CBD bud from small hemp farms. We purchase all our CBD hemp flower from these small hemp farms because of the extra attention and care that they indulge on each hemp plant that they grow.  This type of care makes for a more precisely trimmed flower nug as well as better cannabinoid and terpene profiles.  Check out our online shop or contact us for more information and to read more blogs, click here.