CBN Gummies for Sale in Orlando Today
"CBN gummies for sale in Orlando today is good news for Floridians along with online shoppers as well."  When we hear of the CBN cannabinoid, the first thing that comes to mind is those benefits for insomnia. But there is more to CBN than that and we will explain some of those other benefits from the CBN gummies for Sale in Orlando today. The fact that they are for sale is great but beyond that is the fact that they are for sale online and in the brick-and-mortar stores.
CBN Gummies for Sale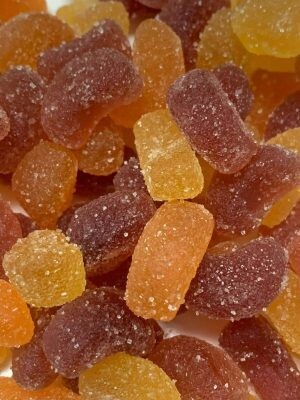 Looking for a sleep aid CBN may be the solution for you. CBN is commonly used to help promote falling and staying asleep. Our edible gummies have 25mg of CBN and HHC to allow the entourage effect to occur which makes the effects of CBN to work better and longer.
$19.99
TABLE OF CONTENTS
In the Beginning
The Sedative and Other Benefits
Dr. Strains CBD Link Post
Dr. Strains CBD Product Promotions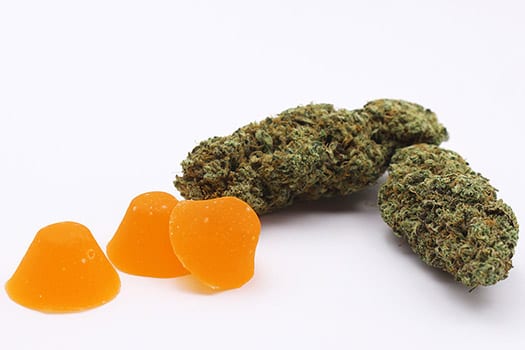 CBD Gummies for Sale in Orlando Today – In the Beginning
 Here is an interesting fact of that may be news for you.  Different cannabinoids come about at different time during the maturing of the hemp flowers.  CBN originates when the cannabis stales and the THC molecules break down. This is very different from the origins of CBD. A similarity between CBD and CBN is that they both originate from cannabigerolic acid or CBG. CBGa works with other compounds to produce THCs, CBDa, CBCa as well as CBD.
Now that we know the beginnings of the CBN that is infused into gummies to come up with CBN gummies, let's take a peek at why gummies may be the best option to dose for a variety of health issues. The belief is that hemp tincture has the fastest response time because of the sublingual factor.  I take hemp tinctures from time to time, but my personal favorite is hemp gummies whether it is CBD gummies, CBN gummies or any other variety. Here's what I do to force at least of the benefits through with more potency and faster.
Sublingual Those Suckers!
I bite into the gummies, then with my tongue, tuck them under my tongue to suck out the cannabinoid oil.  Our mouth has so much mucous membrane that readily absorbs the hemp products. There is no doubt some will still circulate through your digestive but not all of it.
CBN Gummies for Sale in Orlando Today – The Sedative and Other Benefits
The number one benefit of the CBN is the fact that it is sedative in nature. Many users are experiencing relief from chronic insomnia.  CBN is considered to be the most sedative of all the cannabinoids so if insomnia is on your list of physical challenges, CBN gummies or sale in Orlando today is just what the "doctor" orders.
Obviously, the timing of dosing with CBN is important because you do not want to be falling asleep at your desk at work.  Chew up those gummies in the evening as you wend your way towards bedtime to prime down to prepare for a good sleep.
CBN Gummies for Sale in Orlando Today Bring Relief
A recent study found that CBN along with CBD has the ability to decrease muscle sensitization or in other words could act as pain relief particularly for muscle pain.  This could include temporomandibular pain in the jaw muscles or and fibromyalgia. This is a condition that causes pain body-wide. There have not been sufficient clinical studies, however, to prove it sufficiently for the medical profession to start using it to medically treat for it.
Dr. Strains CBD Link Post
CBN Gummies Beat Counting Sheep
Dr. Strains CBD Product Promotion
The Hemp Edible section of Dr. Strains CBD store has a wide variety of gummies, tinctures and cereal that you will find delightful.  This is an invitation for you to enter the hemp flower edibles inventory to browse and to buy health.
Dr. Strains CBD only sources its CBD bud from small hemp farms. We purchase all our CBD hemp flower from these small hemp farms because of the extra attention and care that they indulge on each hemp plant that they grow.  This type of care makes for a more precisely trimmed flower nug as well as better cannabinoid and terpene profiles.  Check out our online shop or contact us for more information and to read more blogs, click here.