Clothed in Hemp and All About Sustainability
"Clothed in hemp and all about sustainability is what so many are looking for today as they see our world being destroyed with waste."  We talk a lot about the sustainability factor of hemp in our environment. This refers to the fact the hemp plant has no waste, and it nourishes the soil while growing. But there are many other sustainability factors as well including hemp clothing.
Clothed in hemp and all about sustainability is about shoes, pants, socks and so much more. Do you know why hemp leans itself as a sustainability factor because hemp clothing just never wears out so old clothing does not get tossed in the trash pile. Hemp clothing also has an antiseptic factor as well so great to wear when you have bacterial rashes and infections on your skin.
Dr. Strains CBD Excites with Best Hemp Flowers
THC-O Sour Jack Hemp Flower
The THC-O Sour Jack flower has finally arrived all coated with THC-O distillate to give you an extra punch during your smoking experience!  The powerful strain, Sour Jack, combines these two sativa-dominant parents to create a potent hemp flower that impacts both the mind and body.  The effects are lively and energetic, lifting away fatigue and tension to pave the way for supreme effects that increase motivation and productivity.  Try it out today! Get an 8th of this premium.
King Palm CBD+CBG Pre Roll
If you're looking to try CBG flower, try our newest King Palm CBD+CBG Pre Roll brought to you by Dr. Hemp. This King Palm CBD+CBG Pre Roll is slow burning. Squeeze the filter to unleash a flavorful berry blast. King palm wraps are 100% natural and contain zero nicotine.  Each pre roll contains 1 gram, each pack contains 2 pre rolls. These are particularly potent with two of the best cannabinoids in hemp in them — CBD and CBG. And they are on sale @ $4.99!
TABLE of CONTENTS
History and Product Advantages
The Importance of Hemp Textiles
"Round Up of All the Facts"
Strains Reference Post
Strains Product Promotions
Hemp and All About Sustainability – History and Product Advantages
We all know about the sorted relationship of hemp with the law through a dozen decades. It has affected us all because there are so many benefits health wise, recreational wise and clothing wise and we have been denied all those benefits because the law didn't understand the difference in the two branches of cannabis.  But all that changed with the passing of the 2018 Farm Bill when hemp was legalized so long as it has 0.3% or less of Delta 9 THC. Hemp and all about sustainability has a lot to do with clothing and all the options available today in the clothing line.
Hemp fiber, one of the strongest and longest lasting of any textile fibers.  Its comfort only grows the more it is used and worn.   Hemp is resistant to mold thus creating anti-bacterial properties for those with skin rashes and irritation. It is also resistant to ultraviolet rays so prevent sun burning through the hemp fabric. It is also cooler in warm weather and warm in cold climates. And it lasts forever whether it is a pair of pants, a skirt, shoes, socks or any other piece of clothing. 
George Washington and Thomas Jefferson were some of the first to be hemp farmers and the famous Constitution and Declaration of Independence were written on hemp paper.  Today hemp is used in so many different areas of industry including textiles. The textile industry includes clothing as well as canvases and rope for the shipping industry and fabric of all descriptions.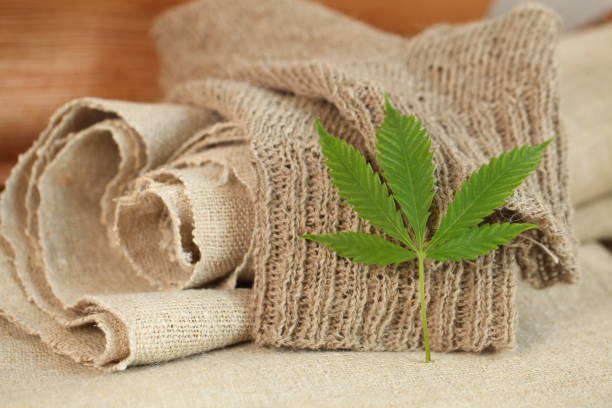 Hemp and All About Sustainability — The Importance of Hemp Textiles
Textiles made from hemp fibers are biodegradable and natural. The clothing lasts forever but when it does wear out, it decays into the ground more quickly and more completely.  Hemp fabric works well for people with sensitive skin and its antiseptic properties. There are pants for women and men, skirts, shirts and so much more. The clothing is all different colors, weaves and styles so everyone is a satisfied customer. We know that hemp plants are renewable resources that grow quickly with no impact to the environment and one acre of hemp produces two to three times more fiber than the same area planted in cotton. 
Hemp textiles are organic and eco-friendly, but we all knew that but what you may not know it that you can be clothed in hemp and all about sustainability but what you may not know is that there is clothing that is multifunctional, up-scale design techniques along with modernity. Hemp clothing is soft, resistant to bacteria and prevents you from getting "stinky" with perspiration and is stronger and longer lasting than most cotton fiber.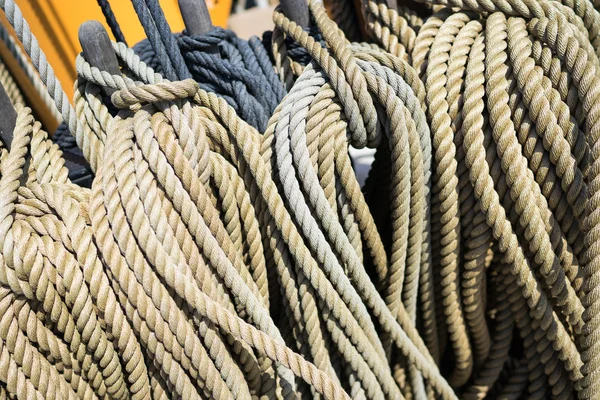 Clothed in Hemp and All About Sustainability — The Hemp Textile's Extended Family
When we talk about hemp textiles, it is not only about wearable textiles. It extends much beyond that. First there is fabric on all sorts just like used to make drapes for your living room or to cover you refurbished couch. Or hemp textiles also have to do with that new carpet you lay in the house you are remodeling. The hemp textiles just go on and on in the product department. Hemp products are used in so many aspects of construction but there is one area that we have not spoken of, but it is extremely important.
The salty sea water is brutal on all things that the sailor uses in his shipping business. So, the moment hemp was legalized, sailors dived into hemp merchandise. From canvases to ropes to nets, the sailors need sustainable products.  They are amazingly resistant to the salt water so last and last beyond any other textiles.  Again, like all other hemp textiles, they are biodegradable so leave nothing in the waste department.
Round Up All the Facts
There will never be enough time to write about all the benefits, sustainability and so much more of hemp. Many people were delighted that hemp was finally legal, and all the good thing started coming out. Pain and anxiety met their match in hemp benefits.  The salt waters of the ocean were finally conquered with hemp textiles for the sailors. People with infectious open wounds on their skin finally had clothing that will not irritate it and make it worse. Hemp to the rescue once again.
Dr. Strains Reference Post
The Delta 8 Flower Creation Gets a Buzz
Dr. Strains Product Promotions
Performance Gummies
Is your sex life good? Well, Performance Gummies can make it even better.  Maybe you come home after work, and you're tired and stressed. You think about the big meeting or your bills that are unpaid. Then after-school activities you're responsible for and the mood is gone. You think about your partner but end up watching some television or eating some chips and then falling asleep at 8 p.m. Sure, your sex life is good, but it could be better.  You need better sex. More importantly, you need Better Sex Enhancement Gummies available for both men and women.
THC-O Moon Rocks
Looking to blast off to the Moon? Now featuring THC-O Moon Rocks. These THC-O Moon Rocks are out of this world! Starting with Fruit Loops flower, the flower is rolled in THC-O distillate then dusted with both THC-O AND D8 kief. These Moon rocks are a strong Indica, so we recommend using at night.  After breaking these Moon Rocks down, you'll instantly be welcomed by a sweet fruity fragrance. The taste is sweet like fruit on the inhale, but floral on the exhale. Users have reported having a complete euphoric body relaxation. Also assisting in pain management, as well as anxiety.