D8 Flower Challenge
"The D8 flower challenge shows that all hemp flowers which are converted to a Delta 8 flower are not equal." It may be hard to believe that there is a need to be challenging the D8 hemp flower because it is legal."  Yes, it is legal but quality goes beyond being legal because it is about real impact. It is about best savors and best health benefits because that brings more to the table than simply being legal.  Delta 9 THC is illegal but its sibling Delta 8 THC is legal per the Farm Bill of 2018. So legal aside, what other challenges can you bring to the D8 flower challenge arena?
Prices —

 

Very Lowest
Hemp Products — Best Variety

Hemp Flower Choices — High Quality
Customer Service — Most Efficient
Dr. Strains CBD Strikes Gold in Specials
Introducing our newest line of D8 Disposable Vape Pen. Boasting 12 top-tier strains including four Sativas, Indicas, and Hybrids you don't want to miss these! Dead battery? Not a problem! Charge it up and keep on vaping! long-lasting, premium quality, and ready to ship your D8 Disposable Vape Pen today!  Our D8 Disposable Vape Pens come in multiple strains
~ Sativas ~

GREEN CRACK

ORANGE DREAM

STRAW JACK

BLUE DREAM

~ Hybrids ~

CHOCOLATE RASPBERRY

SOUR APPLE

ZOOKIES

PURPLE DREAM

~ Indica ~

CAKE KUSH

ZKITTLEZ

BLACKBERRY CHILL

SKYWALKER OG
Presenting the Best CBD Flower – Forbidden V D8 
Forbidden V D8
 is a CBDv flower or Cannabidivari. Similar to CBD, CBDv is non-intoxicating but is rapidly becoming a favorite in the medical community. This cannibnoid is known for helping to reduce or prevent seizures, as well as reducing nausea. CBDv flower is also used by patients with Multiple Sclerosis (MS).
Forbidden V D8 is a Sativa dominant hybrid great for anytime use, but best in the day. Forbidden V D8 helps to reduce the frequency of seizures. Not only that, but it has been used to promote wellness and support balance within the body, allowing individuals to potentially discover a renewed sense of calm and well-being by natural and holistic approach. The effects have been described as having mental clarity and peace of mind.  Get your 1/4oz today for $29.99 today for the best smoke!
Table of Contents
Defining the Delta Difference
The Legal vs Quality
The Health Benefits and Strain Choice
"Round Up All the Facts"
Challenging the D8 hemp flower requires three things and those are the aspects we are talking about today.  In case you are wondering why the challenge, the reason is many today are challenging the legal nature or Delta 8 as well as the difference between Delta 8 THC and Delta 9 THC.  When we start challenging the D8 hemp flower, then we can discern the differences, the benefits and the legality.
The D8 Flower Challenge – The Delta Difference
Before we start the D8 flower challenge, we used the term THC for Delta 9 or the psychoactive cannabinoid. That has to change because we now have two THCs and two Deltas, but they are so different that they really should not occupy the same page in the hemp dictionary. Examining the D8 hemp flower involves addressing the difference and the sameness.
Delta 9 THC
To start with, let's look at Delta 9 THC first. Delta 9 THC is the cannabinoid that is in high percentages in marijuana, the other branch of cannabis. It is the cannabinoid that gives the user a psychoactive high which takes him or her out of reality and ends up with a big dose of paranoia and anxiety in the aftermath. Even though it is legal in many states, it is addictive, toxic and psychoactive.  Of course, if we are going down that path, nicotine is addictive, and it is legal in every state. But we could argue that marijuana goes much further than simply being addictive because it leaves the user vulnerable to a severe aftermath of paranoia and anxiety.
Delta 8 THC
For those who see the word Delta in connection to cannabis and turn the other way, may be most in need to take on the D8 flower challenge.  Delta 8 is energizing, and some refer to a "modified high" but you must also know that the "modified high" leaves you very much in control of your day but with much more energy, focus and productivity.  The Delta 8, devoid of paranoia and anxiety, leaves one feeling energized focused and still residing in real life and able to navigate the day.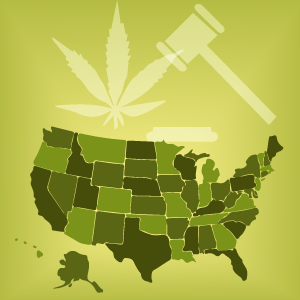 The D8 Flower Challenge – The Legal vs Quality
The law may have challenged the hemp flower through the years but once resolved per the Farm Bill 2018, Delta 8 THC remains legal, non-addictive but energizing and a modified body high. The law made hemp legal when they needed hemp for fabric uses then promptly outlawed it at their convenience as well because they could not figure out how to make the distinction between the two branches of cannabis — hemp and marijuana.
The D8 Flower Challenge Considers The 2018 Farm Bill
The 2018 Farm Bill was signed into law to legalize hemp on a federal basis. Here is why this is so important for Delta 8. Delta 8 is legal because of the wording of this bill. It states that all compounds in the hemp plant are legal, and the only limitation is that Delta 9 THC has to be 0.3% or below.
The law can no longer be challenging the D8 flower in any of its forms because Delta 8 is legal. The only ones opposing Delta 8 are the states where marijuana is legal because they think it will hurt their sale of Delta 9 products like marijuana.  But other than that Delta 8 is legal, and it is quickly rising to the top for effects and health benefits.
Legal at any Percent
The hemp flower strain that you choose to use to create the D8 flower challenge has to be sturdy, dense and preferably a lighter green color.  Those who create the D8 hemp flower can spray the hemp flower with any amount of Delta 8 distillate oil and still be legal.  However, if you give your hemp flower nug a toss in a pile of kief, this has to be monitored and measured because it is a by-product of Delta 9 THC.
The D8 Flower Challenge – The Health Benefits and Strain Choice
The Delta 8 flower has special powers when it comes to health benefits.  It has a sneaky secret benefit that many are not talking about but we will here. It interacts with the CB1 receptors of the Endocannabinoid System (ECS). What does that mean?  First, most of the other cannabinoids interact with the CB2 receptors.
Looking at the Health Aspect
The Delta 8 THC cannabinoid has a unique benefit with neuroprotective properties. What does that mean to you?  The CB1 receptors of the ECS are primarily found in the brain and the nervous system. Because Delta 8 interacts with the CB1 receptors that gives it "powers" to strengthen the neurotransmitters located there. The D8 flower challenge reveals that it is so beneficial to mitigate all the neurodegenerative conditions like Alzheimer's Disease, Parkinson's and many others.
The D8 Flower Challenge Looks at the Energizing Aspect
The D8 flower has effects of energizing your day and making you more productive as well.  This is the product for you if you struggle with getting up and going in the morning and run low on energy at the close of the workday. You will not be challenging the D8 hemp flower on its creditability after you start using D8 daily.
"Round Up All the Facts."
The D8 flower challenge includes differentiating between Delta 9 THC and Delta 8 THC. This definition must be clear and accurate. The other aspect that is involved in the D8 flower is that it is legal, and it is legal in all percentages that may be sprayed onto the hemp flower nug.  We cannot forget the health benefits that this one cannabinoid is providing individuals everywhere.
Dr. Strains CBD Product Promotions
Bible Rolling Paper
$0.99–$1.99
The Bible Rolling Paper is just what you are looking for holy organic hemp papers? Now you can enjoy your flower in personal joints that you can carry with you. These Bible Rolling Papers will allow you a clean smoke so every flavor of your flower can be enjoyed. Bible Rolling Paper prides themselves on being the Treasure of the United Smokers! 
CBD/D9 Gummies
Introducing Hemp compliant Delta 9 THC gummies!  With a variety pack featuring these five flavors Pineapple, Strawberry, Green Apple, Blue Raspberry and Blackberry.  Since it's exactly the same cannabinoid as in ordinary cannabis, it has exactly the same effects. The only difference is the amount of an edible you'd have to consume to get an equivalent dose.  These hemp derived gummies has 12 mg of CBD, 12mg d9 for a total of 24mg each edible.  Get a pack of gummies (5 count) for $23.99.
Dr. Strains CBD only sources its CBD bud from small hemp farms. We purchase all our CBD hemp flower from these small hemp farms because of the extra attention and care that they indulge on each hemp plant that they grow.  This type of care makes for a more precisely trimmed flower nug as well as better cannabinoid and terpene profiles.  Check out our online shop or contact us for more information and to read more blogs, click here.