Discussing How Delta 8 Flower Amplifies CBD Flower
"You may think you have a gold mine of benefits and effects from the CBD flower but wait till you experience how the Delta 8 flower amplifies the CBD flower." If you have smoked or vaped any CBD flower, you know the amazing savors you experience and the health benefits that are abundant. Delta 8 THC is a trace cannabinoid so you will not have experienced the Delta 8 effects.
But now, since they have discovered how to effectively extract the Delta 8 oil, you, the consumer can have it all when you smoke or vape the Delta 8 flower. Generally speaking, the cannabinoids do not render effectives and savors. This is also true for the Delta 8 THC but there is a difference with Delta 8 THC. Come with me and let's find out what it is.
Dr. Strains "Ghosts" Monster Hemp Flower Specials
Wedding Cake D8 Hemp Flower @ $24.99
This Indoor Wedding Cake D8 flower has a sweet and earthy aroma. With over 23% delta 8 this flower should leave you feeling relaxed with a clear active mind.  Wedding Cake is packed with 20% CBD and is packed with a mixture of natural terpene profiles. This indoor flower aims to leave you anxiety-free with a clear mind!  This flower has a tight trim and is packed with trichomes! Wedding cake is originated in California and is a cross of Cherry Pie and Girl Scout Cookies which are known for its Indica effects.
Lifter Hemp Flower @ $18.99 to $50.99
Our premium Lifter Hemp Flower is boasting a CBD level
of over 17%. Within the federally legal limit, our premium lifter hemp flower is at a THC level of 0.027% (Legal limit 0.3%).  This Lifter Hemp Flower is unlike anything else on the market! Amazing formation of crystals, beautiful purple hairs and flakes of orange, and an incredible skunky but yet sweet smell! The smoke is smooth and does its job!
TABLE of CONTENTS
 Its Relationship with CB1 Receptors
How it Adds to Your Experience
Options to Dose with Delta 8
"Summin' it All Up"
Strains Reference Post
Strains Product Promotions
The CBD flower has a broad profile of cannabinoids and terpenes among other natural compounds. All of these are for the experience and the health benefits. All of these are good and abundant. There are specific health benefits linked with each cannabinoid and now we know that the terpenes carry with them health benefits as well.
Delta 8 flower amplifies CBD flower all up and down the scale when you look at the cannabinoid profile and the terpene profile. Delta 8 is a cannabinoid so generally cannabinoids do not lend themselves to effects.  But Delta 8 has a personality all its own and that is why when you create a Delta 8 flower, you have a powerhouse.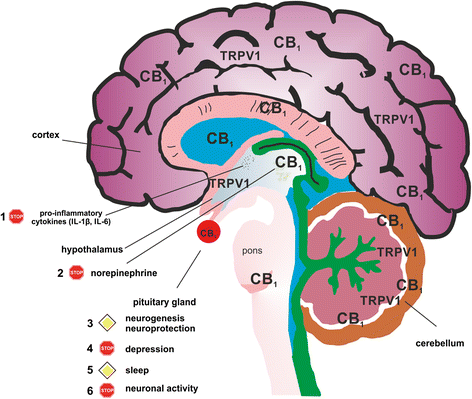 Delta 8 Flower Amplifies CBD Flower – Its Relationship with CB1 Receptors
With the rise in neurodegenerative diseases today, many are concerned about why our brains and nervous systems are misfiring and why all those neurons deteriorate faster than they should. We may not know all the answers but with the advent of how the Delta 8 flower amplifies CBD flower, we do know a unique aspect of this particular cannabinoid.
The Endocannabinoid System (ECS) in our body is made up of a variety of natural elements but the ones we are talking about today are the CB receptors. There are two different types – CB1 and CB2. Generally speaking, the hemp cannabinoids interact with the CB2 receptors which are located in the peripheral nervous system, the gut and other places but not in the brain. CB1 receptors are in the brain and in the central nervous system. Delta 8 does not interact with the CB2 receptors as much as it does with the CB1 receptors.
Why does that matter? It matters because Delta 8 has neuroprotective properties, so it sets out to protect the neurons from misfiring and deteriorating.  Parkinson's Disease, Alzheimer's Disease and many other neurodegenerative conditions are gaining ground fast in our world, but Delta 8 flower amplifies CBD flower, so it throws a net of protection over our neuron network.
Delta 8 Flower Amplifies CBD Flower – How it Adds to Your Experience
Delta 8 flower amplifies CBD flower, but it does not induce intoxication. Neither does it cause the user to feel out of control of the day and what needs to be accomplished at work or at home. The Delta 8 flower may provide a modulated high but never the "out of body and out of mind" experience.
On the other hand, if you take too high a dosage too frequently, you may experience drowsiness.  Delta 8 flower amplifies CBD flower in that it is a high stimulation, but it brings on a unique relaxation that keeps you in the moment and off the "couch lock" that Delta 9 puts a user in. Delta 8 adds excitement to your experience without the psychoactive negative impact and paranoia.
 Continuing with Effects
Delta 8 THC and Delta 9 THC are often confused but this should not be the case. So, let's look specifically the effects of Delta 8 THC, not Delta 9 THC. Even though similar, they are different and different legally and effects. Delta 8 is legal, but Delta 9 is not. The user can experience the following when smoking or vaping or otherwise consuming Delta 8:
Better focus,

Constant concentration

More of a body high than a head high,

A relaxed calm and peace,

Improved appetite (this may be a positive or a negative).
 Users report that when they consume Delta 8, they are still able to stay in the moment at home or at work and can actually work with better focus and energy. This is a significant difference between Delta 9 and Delta 8.
Delta 8 Flower Amplifies CBD Flower – Options to Dose with Delta 
But it is true that the effects vary from person to person and the timing of the onset of the effects will vary. Also, the timing is affected by the method of consummation. The Delta 8 gummies and capsules will have to wend their way through your digestive system which will take more time and reduce the potency as well. It will take the edibles about 60 to 90 minutes to digest and get to your blood stream.
 It is important to remember that when the effects take a while, they will last longer like three to eight hours. If you are a veteran in the hemp community that you need to be cognitive of the Certificate of Analysis (COA) because that assures the consumer the product is what the vendor is selling it as.  Poorly made Delta 8 products produce less of the desired effects and the user will not experience how Delta 8 flower amplifies CBD flower. But buy from Dr. Strains CBD and you can always be assured that the products are high quality and fully tested.
"Summin' it All Up"
Delta 8 flower amplifies CBD flower because it trumps all effects, health benefits and so much more. You need more energy? Use Delta 8 flower. You need neuroprotection? Use Delta 8 flower. You may only enjoy the effects and the fact that it has similar energy and excitement to Delta 9 without the psychoactive negative impact. That is fine but remember that you are also benefiting from all the health aspects of Delta 8 as well.
Dr. Strains Reference Post
The Culture of Hemp Flower Vaping
 Dr. Strains Product Promotions 
Yocan Vaporizers
Looking for an odorless way to smoke your dry flower? Dr. Strains CBD is introducing

 

Yocan Vaporizers
 

that will allow you to vaporize your hemp flower.  The colors we have are:

Our Yocan vaporizers are the perfect choice for customers who are looking to smoke their flower more discretely. The flower that is left in the chamber can also be used for edibles or oil extraction so there is NO WASTE!
Zkittlez Hemp Flower at

 

$

24.99–

$

41.99
Zkittlez hemp flower has rapidly become a fan-favorite in the last few years. Our Zkittlez is Greenhouse grown, offering nothing but the best quality of an Indica flower that will not leave you feeling like a couch potato.  CBD flower lover's tools need the right kind of hemp flower and this strain is the exact one you need. Zkittlez is a breed from a mix of Grape Ape and Grapefruit, providing the user a flavorful fruity experience. Although an Indica, Zkittlez is a great strain to use to relax during any time of the day.
Dr. Strains CBD only sources its CBD bud from small hemp farms. We purchase all our CBD hemp flower from these small hemp farms because of the extra attention and care that they indulge on each hemp plant that they grow.  This type of care makes for a more precisely trimmed flower nug as well as better cannabinoid and terpene profiles.  Check out our online shop or contact us for more information and to read more blogs, click here.