DIYing With the Delta 8 Flower
"DIYing with the Delta 8 flower covers a great many things that you can do in your home to customize how you consume all hemp products."  We all may know that you can make brownies with Delta 8 flower and a great many other baking options.  You can make your own bath bombs, infused lotion and so much more. This is a reason to keep a supply on hand so when the DIY urge strikes, you can get your groove on with creative juices flowing.
Prices —

 

Very Lowest
Hemp Products — Best Variety

Hemp Flower Choices — High Quality
Customer Service — Most Efficient
Dr. Strains CBD Strikes Gold in Flower
Elyxr Tinctures
Our Delta 8 THC tincture contains a broad-spectrum hemp extract with Delta 8 THC, other cannabinoids, and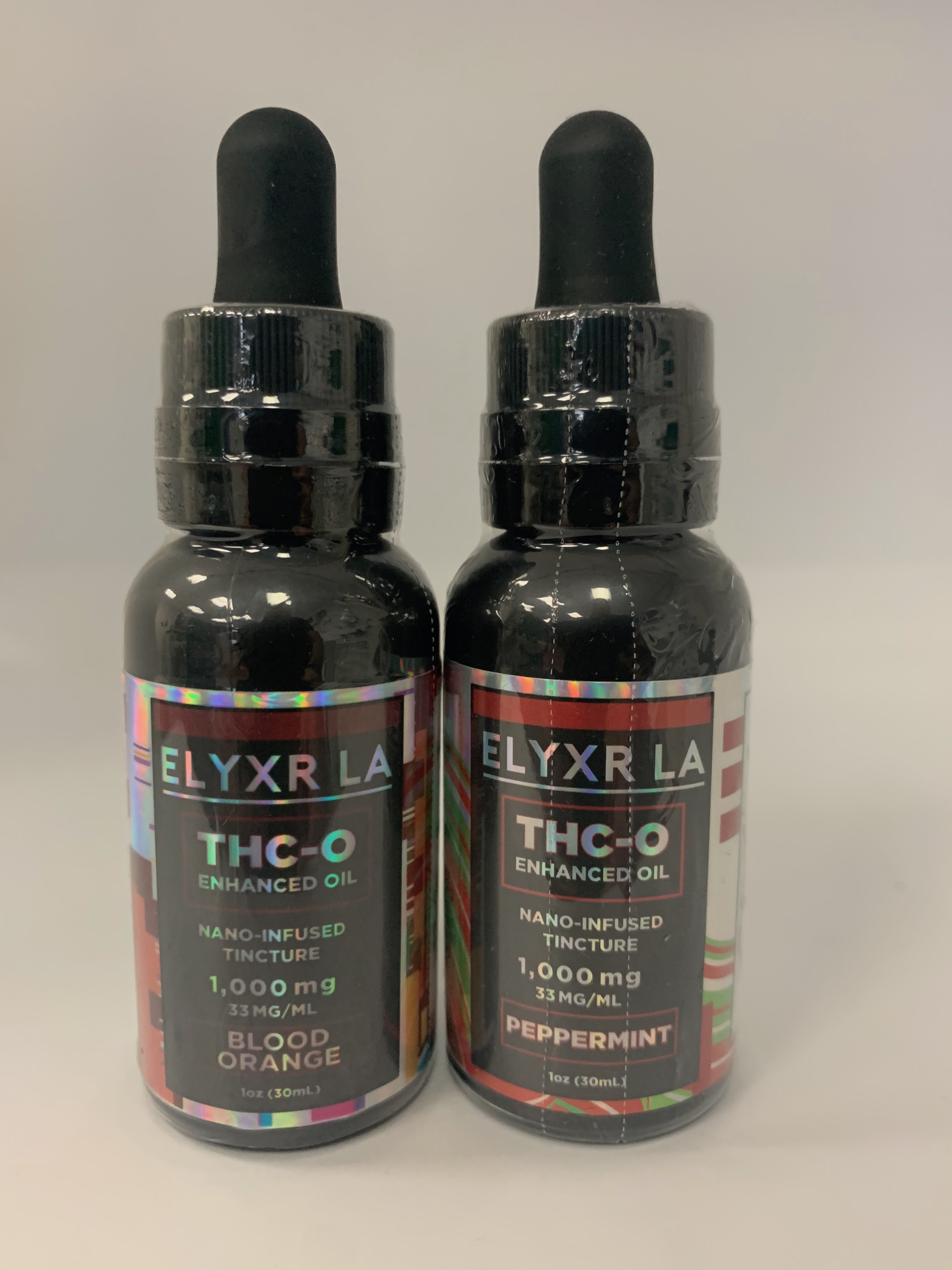 terpenes for maximum effectiveness. Uses MCT as the carrier oil. The terpenes give this product a plant taste, so be aware of that.
PASSION: Kindle your PASSION with our arousing Tropical Passionfruit that uses Myrcene, Caryophyllene and Terpineol to bring that emotion to life.
SLEEP: Drift off to SLEEP with our Mellow Grape, featuring Nerolidol, Borneol, and Linalool. This blend offers a sedating effect to your nightly cycle.
RELAX: RELAX your mind, body and soul with our tasty blend of Blueberry Lavender Lemonade. We've included Terpinolene, Bisabolol and Caryophyllene; bringing a wave of calmness your way.
NATURAL: Tastes like nothing, is very smooth, and isn't oily. It helps calm anxiety. Meant to relax you and put you in a zen state of mind.
Our Delta 8 THC tincture contains a broad-spectrum hemp extract with Delta 8 THC, other cannabinoids, and terpenes for maximum effectiveness. Uses MCT as the carrier oil. The terpenes give this product a plant taste, so be aware of that.
Spec 7 CBD Hemp Flower
The unique aspect of Spec 7 hemp flower is its rich terpene profile that provides distinctive aromas and flavors resulting in a calming and peaceful CBD hemp flower experience. It has gassy and citrusy notes.  All of our products come from farmers who run smaller operations. We've made this business decision for one reason and one reason only, QUALITY.
TABLE of CONTENTS
Hemp Cigarettes
Self-Care Products
Oh, That Candle!
"Round Up All the Facts"
Strains CBD Reference Post
Strains CBD Product Promotions
DIYing With the Delta 8 Flower – Hemp Cigarettes
The Delta 8 flower gets rolled up and for good cause for health and for fun as well. We know that the hemp flower has a plethora of benefits and now it has almost as many ways to consume. The smokable hemp market had a 250% growth at $11.5 million from 2017 to 2018. This is 2% of the entire hemp market.
A Grinder – If you are using a grinder, pick out the stems before placing the flower in the grinder for a more even consistency. Since the Delta 8 distillate gives a sticky consistency to the flower, you will need to have a separate grinder because it will ruin it for grinding regular hemp flower.
Rolling Papers – There are a variety of rolling papers that you can use. Some are flavored and others are simply hemp paper so you can enjoy the full flavor of the particular CBD hemp flower.  100% organic hemp papers allow you to enjoy a clean smoke so every flavor of your flower can be enjoyed. The Raw King cones come with a filter and a packing stick that will allow you a clean smoke so every flavor of your flower can be enjoyed.
Dosing with Rolls
There are many ways to ingest cannabidiol products. They can be taken in either orally or pulmonarily, by way of the lungs. When utilizing the pulmonary administration method, the bioavailability is very high as the body can use more of the CBD inhale it into your lungs. It is also available more quickly when inhaled.
Delta 8 flower gets rolled up to contain high amounts of Delta 8 — from 70 to 150 mg per pre-roll. One dropper of tincture may contain about 10 mg. This is another reason that pre-rolls are more effective and actually they may be more tolerable.  These are simple and ready to use when the mailman delivers it. You can enjoy them in two different flavors – Hawaiian Haze or Lifter in Dr. Strains CBD's inventory.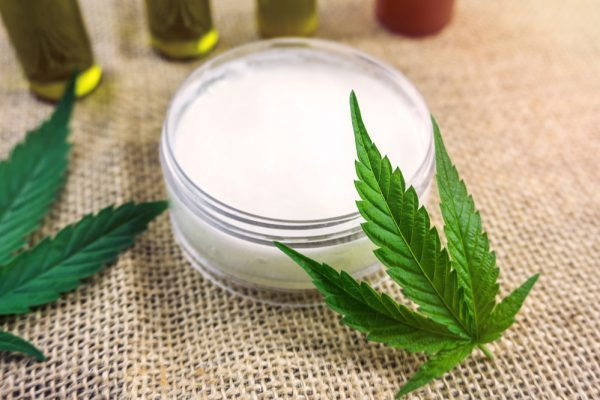 DIYing With the Delta 8 Flower – Self-Care Products
The topic of self-care may happen more as individuals age, but that is not totally how it should be.  The earlier you start practicing self-care, the better place you will be as you age. Your skin is your largest organ so should be at the top of the list for special care.
DIYing With the Delta 8 Flower Massage Oil Recipe
The 2018 Farm Bill liberated hemp and thus opened up many alternate pathways to wellness. This one pathway is Delta 8 massage oil for those evenings when you are exhausted and desperately need a spouse-given massage.  Making your own Delta 8 massage oil gives you a chance to add essential oils and aromatherapy elements as well. You have the option to decide the Delta 8 potency and specific terpenes you want to add. Here is a look at the ingredients that you need for making your own CBD flower massage oil.
½ cup carrier oil
5-10 mg Delta 8 oil (This amount can be varied according to your desired affect.)
Up to 12 drops of various essential oil
Double boiler
Dark glass container
Be sure that your infused massage oil is under 240° when you add the Delta 8 oil or concentrate.  Popular essential oils you can use include the following:
Lavender oil
Sandalwood oil
Rose oil
Jasmine oil
Orange oil
Delta 8 Flower Lotion Recipe
When you use Delta 8 flower to make your hand lotion, you will have the benefit of Delta 8, but also of the base flower used to create the Delta 8 flower.  Do not forget the decarboxylation process.  Since you are doing this on your own, it may be that you would have a better outcome if you used the CBD flower of your choice then add the Delta 8 oil distillate.
Ingredients:
3-7 grams of ground decarboxylated CBD flower (Link for directions for decarboxylation)
5 mg to 15 mg Delta 8 distillate (Amount for your desired effect)
½ cup distilled water
½ cup beeswax pastilles or grated beeswax
½ cup coconut oil
½ cup aloe vera gel
¼ cup jojoba oil
20 drops of your choice of essential oils
 Put the beeswax, coconut oil and decarboxylated Delta 8 flower in the top of the double boiler on low heat. Continue to stir repeatedly these two ingredients during 30 to 60 minutes of simmering.  In a separate pot heat the ½ cup of water to the same temperature as the beeswax/coconut oil mixture with the use of a probe thermometer.
DIY with CBD flower for the skin requires you to place the mesh strainer lined with cheesecloth over a mixing bowl. Pour the beeswax/coconut oil and decarboxylated hemp flower through the cheesecloth lined mesh strainer. Slowly pour the water into the mixture stirring constantly. Continue stirring until you have the consistency you want.
Lastly, pour the aloe vera gel, jojoba oil and the essential oil of your choice into the mixture. Pour the finished lotion into a glass jar container. It will be good for about three months.
Bath Bombs Recipe
-1/2 cup Epsom salts.
 1 cup corn starch.
-1 cup baking soda.
-1/2 cup citric acid (for fizz!)
– Delta 8 oil distillate.
2 T oil ( coconut, avocado for additional moisture)
1 t water.
10 – 15 drops of organic lavender oil or other favorite essential oil.
10–15 drops of your favorite liquid food coloring colors
Your last item needed is some bath bomb molds so you can make the perfect bath bomb. And that's it, drop it in your bath and relax. If you want to be specific with dosing when using CBD oil, calculate how many milligrams of CBD is in each dropperful and drop that into one bath bomb.
To get the best results, make sure you soak in the bath for at least 30 minutes so that the Delta 8 can go effortlessly through the pores in your skin and directly into the bloodstream.  Skin applications of Delta 8 can be extremely beneficial because of the extensive network of CB receptors of the Endocannabinoid System (ECS). Massages to stimulate sore muscles as well as combating stress. A soothing massage can relax you and can put your body in a state of repose.  Massages do all this then you add the benefits of Delta 8 oil. Even professional massage businesses are offering these massages. CBD is infused in many things which we can consume or apply topically.
DIYing With the Delta 8 Flower – Oh, that Candle!
Burning a Delta 8 infused candle will not produce high-euphoric feelings but more of a peaceful aroma to enjoy that helps release stress from your mind and body. Remember you can add terpenes of your choice to add savors.
Hemp Flower Nug Candle Recipe
If you have a particular aroma from a particular strain of CBD hemp, then follow the exact directions for candle making above but leave out the CBD full spectrum oil.
Choose your favorite Delta 8 flower with best savors
Crumple it onto a baking pan and decarboxylate.
Melt your 1 pound of soy wax
Add crayon shavings of desired color and stir for complete mixing.
Let the wax cool to 120 degrees and add the decarbed hemp flower
If you already have a batch of decarbed hemp flower in a dark sealed contain then simply take 1 to 2 tablespoons in your melted wax.
Candle Bright Recipe
There are a variety of ways to make candlelight for your home, your spa bath or for a relaxing time by the fireplace.
You will need a jar or a decorative glass container. Mason jars come in a variety of sizes and works well. If you want to stay on the financial conservative side, save your jelly jars.
You need hemp wick for the wick to burn and those are in the inventory of Dr. Strains CBD.
You will need a pound of wax. Plain candle wax from the craft store will work or you can use soy wax which burns cleaner.
The next ingredient is organic coconut oil in the amount of 1 cup
Lastly, you want 1 ounce of Delta 8 oil.
If you want your candle colored then shave some bits of crayon of desired color.
Directions for putting the candle together.
You can melt the wax in the microwave with short 30 second heat bursts and stir after each burst. Or you can melt it in a double boiler on the stove.
When the wax is melted, add the 1 ounce of full spectrum CBD oil and stir to be sure the oil is evenly distributed throughout the wax.
Add the crayon shavings in the hot wax and let them melt. Stir so the color is evenly spread.
With a hot glue gun, glue an end of the hemp wick to the bottom of you glass container. Leave a long tail and wrap it around a pencil then lay the pencil across the top of the glass container to hold the length of hemp wick vertically.
When the wax has cooled to 120 degrees, pour the hot melted wax into the jar leaving ½ inch at the top.
When the wax has cooled and hardened, trim the wick leaving 1 inch.
"Round Up All The Facts"
DIYing with the Delta 8 flower will provide you with a slew of experiences to benefit you and your family and friends. You can specifically tailor your products to using exactly the hemp flower that is particularly adapted to your likes. It is important to remember that when you use Delta 8 flower, you not only get those benefits but also the benefits of the cannabinoids and terpenes in the base flower.  Considering this, the combinations are limitless. The aromas you can have are all totally up to the flowers you choose.
Dr. Strains CBD Reference Post
Knock Out Blow "BAM" – Boxers Turn to CBD Hemp Flower
Dr. Strains CBD Product Promotions
Green Crack Hemp Flower
This Green Crack hemp flower features a strong gassy mango with citric overtones, accompanied by pine and pepper undertones. Green Crack Hemp Flower is ideal for daytime use as well as for people with low tolerance levels. We are excited about this one!  This green crack isn't wack.  40% Indica / 60% Sativa
17.5% CBD
Green Crack x California Orange CBD Cross
Lab Tested for Potency
All products contain less than 0.3% Δ9THC
Grown in accordance with a lawful hemp program.
Bubba Kush Hemp Flower
Bubba Kush Hemp Flower, with over 15.92% CBD our Bubba Kush is unrivaled. Sourced from Oregon and greenhouse grown. You will not find a better Bubba Kush hemp flower on the market!  Our Bubba Kush is hand-trimmed and all of our nugs are dense and have an OG Kush aroma!  Bubba Kush is an Indica strain that has gained notoriety in the US and beyond for its heavy tranquilizing effects.  Sweet hashish flavors with subtle notes of chocolate and coffee come through on the exhale. Delighting the palate as powerful relaxation takes over.
Dr. Strains CBD only sources its CBD bud from small hemp farms. We purchase all our CBD hemp flower from these small hemp farms because of the extra attention and care that they indulge on each hemp plant that they grow.  This type of care makes for a more precisely trimmed flower nug as well as better cannabinoid and terpene profiles.  Check out our online shop or contact us for more information and to read more blogs, click here.