Doing CARTwheels for Delta 10 Carts
"Doing CARTwheels for Delta 10 carts is obvious because of all the usable characteristics and benefits." You could be a veteran user of CARTS so there is no convincing you of the benefits because you already know. But if you are new to the hemp world, believe me, you will be doing CARTwheels for Delta 10 carts soon as well. Delta 10 THC is one of over 150 active cannabinoids in the cannabis hemp plant. 
Doing CARTwheels for Delta 10 carts is how a great many in the hemp community are doing and that is a good thing. The Cart agenda is growing for their versatility and for their effects and benefits.
Prices —

 

Very Lowest
Hemp Products — Best Variety

Hemp Flower Choices — High Quality
Customer Service — Most Efficient
Dr. Strains CBD Strikes Gold in Specials
Introducing our newest line of D8 Disposable Vape Pen. Boasting 12 top-tier strains including four Sativas, Indicas, and Hybrids you don't want to miss these! Dead battery? Not a problem! Charge it up and keep on vaping! long-lasting, premium quality, and ready to ship your D8 Disposable Vape Pen today!  Our D8 Disposable Vape Pens come in multiple strains
~ Sativas ~

GREEN CRACK

ORANGE DREAM

STRAW JACK

BLUE DREAM

~ Hybrids ~

CHOCOLATE RASPBERRY

SOUR APPLE

ZOOKIES

PURPLE DREAM

~ Indica ~

CAKE KUSH

ZKITTLEZ

BLACKBERRY CHILL

SKYWALKER OG
Presenting the Best CBD Flower – Forbidden V D8 
Forbidden V D8
 is a CBDv flower or Cannabidivari. Similar to CBD, CBDv is non-intoxicating but is rapidly becoming a favorite in the medical community. This cannibnoid is known for helping to reduce or prevent seizures, as well as reducing nausea. CBDv flower is also used by patients with Multiple Sclerosis (MS).
Forbidden V D8 is a Sativa dominant hybrid great for anytime use, but best in the day. Forbidden V D8 helps to reduce the frequency of seizures. Not only that, but it has been used to help with mental disorders such as anxiety and ADHD. The effects have been described as having mental clarity and peace of mind.  Get your 1/4oz today for $29.99 today for the best smoke!
TABLE of CONTENTS
Just What are They All About
Understand the Mechanics of it All!
Options With Carts
Strains Reference Post
Strains Product Promotions
Doing CARTwheels for Delta 10 Carts – Just What are They All About
Delta 10 carts are usually a small cylinical container made of ceramic or plastic or glass. The container is pre-filled with Delta 10 THC distillate. One reason the liquid vape options are more popular today is that the extraction process is much advanced and perfected.  Delta 10 THC must be extracted from the hemp cannabis plants.  After extracting it, it is infused it into a carrier oil such as MCT oil.  This creates a vape cartridge to use in a vape pen.
Doing CARTwheels for Delta 10 carts is how many people feel because of the strong effects and great benefits.  They are simple to use and discreet in a crowd of friends at an evening get together.   Since these carts are of the Delta family, we have to explain that Delta 10 does not provide a strong psychoactive high like Delta 9 does. However, it does give mild psychoactive effects and the reason for that is the fact that the chemical structure of each of the Deltas.
Delta 10 Carts for Therapeutic Benefits
Delta-10 THC is similar to delta-9 THC, but it has a slightly different chemical structure, so it produces different effects than its sibling Delta 9 THC. Users claim mood stabilization and enhancement.  Some users report that delta-10 THC result in feeling and uplift in spirit and an energizing effect over the body.  The pain relief is significant as it has some analgesic properties which reduce pain and inflammation. The next benefit is that of appetite stimulation which some would not look on that as a benefit.  The appetite stimulation factor however bodes well for patients in cancer treatment or other medical events.
Doing CARTwheels for Delta 10 Carts – Understand the Mechanics of it All
Delta-10 carts are typically used for vaping.  They come in a wide variety of flavors, strengths, formulations, and strains, giving more options to personalize the vaping experience.  Particularly useful when you want the benefits from one hemp flower strain.  This is a unique quality of the Delta 10 Carts and one that will benefit you in a variety of ways.  You can choose to purchase more then one Delta 10 Cart in different hemp flower strains for different ailments you have.
The Delta 10 vape experience also has the advantage of providing a controlled dosage. Vape cartridges are designed to deliver a consistent amount of vapor as you make a pull with a precise dosage amount.  Delta 10 carts are marketed as a less intense option to Delta 9.  You will want to keep up with the research as to any risks because it is still a new product so there is no data on long-term effects. Particularly in the beginning, use with moderation until you find out how your body reacts to vaping it and the amount to vape. Do your due diligence in researching the vendor you purchase your Delta 10 from.  When you purchase from Dr. Strains CBD, you will always get appropriately lab-tested product that ensures purity and safety.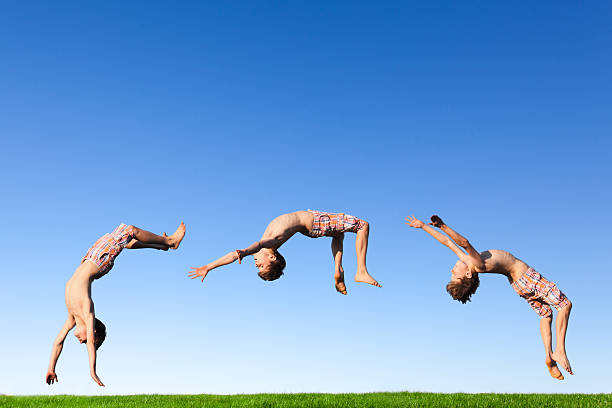 Doing CARTwheels for Delta 10 Carts – Options With Carts
Perhaps the number one option that uses love is how it is so travel friendly.  The outstanding simplicity of using a vape pen and making sure it is charged and the Delta 10 cart is full, are attractive features! Delta 10 THC also provides a nice mind buzz without a heavy body high.  If you want an option besides smoking heavily aromatized hemp cannabis, then the Delta 10 carts is the greatest deal. There are some Delta 10 cartridge options where you can select which hemp flower strain you want or it could be the option of the flavor profile like Orange Dreamsicle.
Delta 10 carts feel more like the effects of CBD than Delta 8 or 9 so that means it is less potent.  Even though you will not experience a Delta 9 high, you will feel a sort of buzz or mood enhancing effects. Toking on a Delta10 vape cartridge affects each person differently but could be similar to a sativa type high with increased energy levels.
Dr. Strains Product Promotions
Green Crack Hemp Flower
This Green Crack hemp flower features a strong gassy mango with citric overtones, accompanied by pine and pepper undertones. Green Crack Hemp Flower is ideal for daytime use as well as for people with low tolerance levels. We are excited about this one!  This green crack isn't wack.  40% Indica / 60% Sativa
17.5% CBD
Green Crack x California Orange CBD Cross
Lab Tested for Potency
All products contain less than 0.3% Δ9THC
Grown in accordance with a lawful hemp program.
THC-O Sour Jack Flower
The THC-O Sour Jack flower has finally arrived all coated with THC-O distillate to give you an extra punch during your smoking experience!  The powerful strain, Sour Jack, combines these two sativa-dominant parents to create a potent hemp flower that impacts both the mind and body.  The effects are lively and energetic, lifting away fatigue and tension to pave the way for supreme effects that increase motivation and productivity.  Try it out today! Get an 8th of this premium.
Dr. Strains CBD only sources its CBD bud from small hemp farms. We purchase all our CBD hemp flower from these small hemp farms because of the extra attention and care that they indulge on each hemp plant that they grow.  This type of care makes for a more precisely trimmed flower nug as well as better cannabinoid and terpene profiles.  Check out our online shop or contact us for more information and to read more blogs, click here.