Going All "Indica" with Smokable Hemp Flower for Mindfulness
"Smokable hemp flower for mindfulness is so you can relax, meditate and renew you for a new day that is focused and energized."  This smokable hemp flower renews the gray matter so that it is functioning better than ever. In our pell-mell society, it is hard to find time to empty our minds of all stresses, but it is needed to be our best for all our tomorrows.
Dr. Strains CBD Springs to Action with Delta 8 Flowers
Hawaiian Haze Hemp Flower
Hawaiian Haze hemp flower is organically grown, hand-trimmed and seedless. Beautiful green buds with red hairs and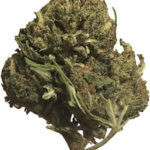 white crystals. The scent of sweet tropical flavor and smooth to smoke.  17.25% CBD0.18% THC (delta 9 <0.03).  Our Products are sourced from the finest organic farms that practice safe farming practices instill love and generations of the discipline into every harvest.
$15.29
Cherry Chocolate Chip Hemp Flower
Cherry Chocolate Chip hemp strain is not the winner of the second place for Hemp Flower of the 2020 Oregon Growers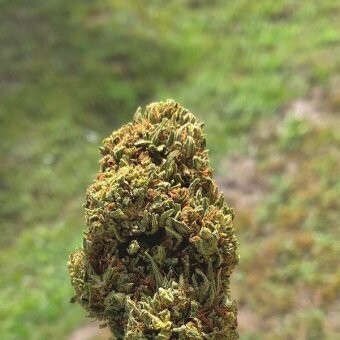 Cup for nothing.  This premium hybrid inherits its parent's best characteristics, making it a dominant Sativa capable of delighting whoever tries it.  Premium: Cherry Chocolate Chip indoor strain hits the nose with earthy, berry aromas and offers a deep body relaxation while keeping your mind clear and calm.  This premium indoor hemp strain will delight you not only for its chocolaty flavor or its sweet cherry aroma but also for the pleasant effects that it will produce.
$24.99
TABLE of CONTENTS
Dictionary Meaning
Why is it Important?
Magic Bullet
White CBG
Remedy
All Points of View
Blog Library Reference
The question may be how smokable hemp flower creates mindfulness? There are two main types of hemp flower – sativa and indica. Indica relaxes and sativa energizes. So which flower do you think creates mindfulness?  You are right! It is sativa. Because of a combination of cannabinoids and terpenes, there are some which are more relaxing than others. Come join the conversation to find out which flowers puts you in the mindfulness state.
Smokable Hemp Flower Creates Mindfulness – Dictionary Meaning
Mindfulness is the quality or state of being conscious or aware of something.  It is also a mental state achieved by focusing one's awareness on the present moment, while calmly acknowledging and accepting one's feelings, thoughts and used as a therapeutic technique.
Why is it Important?
Mindfulness is important in order to maintain our center centered. We live in a high pressure world that would derail us swiftly. This is why mindfulness is important to create the balance that keeps up in our space of equilibrium.
If we are going to survive life and the crazy world we live and work in, it is important to engage in mindfulness.  Just try it and it is not that easy, but we have some flowers to help you in your quest for mindfulness.
Smokable Hemp Flower Creates Mindfulness –Magic Bullet for Mindfulness
Magic Bullet provides full-body relaxation and a mind-melting calm.  This flower has bullet-like nuggets that form a densely flower. It has bountiful trichomes and aromatic notes of grape, ginger, spice, and earthiness. Magic Bullet comes with around 18% CBD very low THC levels so users do not experience head highs or excess energy.
The Magic Bullet's terpene profile includes caryophyllene and myrcene to deliver therapeutic benefits. Myrcene is a common terpene that people use as a sedative and muscle relaxer and they shoot through your system like a bullet delivering calming effects.  This is the perfect hemp flower for achieving mindfulness.
Smokable Hemp Flower Creates Mindfulness – White CBG
White CBG has around 15% CBG and a set of therapeutic benefits to reduce anxiety, produce more mindfulness and improve sleep. White CBG has a lot of the terpene guaiol which is an anti-inflammatory and anti-fungal, which is rare in a CBD flower.
Smokable Hemp Flower Creates Mindfulness — Remedy
The best strains for insomnia have well balanced terpene profiles that work in concert with the total cannabinoid content. Remedy contains around 15% total cannabinoids and a rich terpene profile that is high in the relaxing terpenes myrcene and caryophyllene.
Remedy comes in medium-to-large sized buds that taper to a fine point in bright green patches with flickering spots of yellow. The densely packed flower gives off notes of lemon and pine. Remedy comes from a hybrid (Cannatonic) and an indica strain (Afghan Skunk). The result is a CBD flower that can calm chronic pain so you can be in a place where mindfulness moves in. Some individuals compare Remedy to a massage. You can take a few puffs of this strain and glide into mindfulness.
Blog Library Reference
The Relax or Balance or Uplift of the CBD Hemp Flower Mood Scale