Let's Talk CBD Flower in the Kitchen
"Let's talk CBD flower in the kitchen so that you know what you need to have as stables in your hemp pantry for easy access." There are many stables that are important to have in your hemp kitchen so that you can cook up a batch of chocolate chip cookies when the notion hits you one Saturday afternoon. Then what about packin' a CBD flower lunch can help you achieve family-wide health in a fun way.
CBD flower shake is what is left in the bottom of the bag after the CBD bud is cut and trimmed. The hemp farmers harvest the hemp flower, leaves and stalks to sell for a variety of uses to the vendor.  This is your must have when you are talking about CBD flower in the kitchen the pantry because it is already ground so ready to use.  It is ready to use in your hemp shake, or any of the many hemp edibles which you may want to make.
Dr. Strains CBD Gives Thanks for Blessedly Great Specials
Introducing our newest line of D8 Disposable Vape Pen. Boasting 12 top-tier strains including four Sativas, Indicas, and Hybrids you don't want to miss these! Dead battery? Not a problem! Charge it up and keep on vaping! long-lasting, premium quality, and ready to ship your D8 Disposable Vape Pen today!  Our D8 Disposable Vape Pens come in multiple strains
~ Sativas ~

GREEN CRACK

ORANGE DREAM

STRAW JACK

BLUE DREAM

~ Hybrids ~

CHOCOLATE RASPBERRY

SOUR APPLE

ZOOKIES

PURPLE DREAM

~ Indica ~

CAKE KUSH

ZKITTLEZ

BLACKBERRY CHILL

SKYWALKER OG
Presenting the Best CBD Flower – Forbidden V D8 
Forbidden V D8
 is a CBDv flower or Cannabidivari. Similar to CBD, CBDv is non-intoxicating but is rapidly becoming a favorite in the medical community. This cannibnoid is known for helping to reduce or prevent seizures, as well as reducing nausea. CBDv flower is also used by patients with Multiple Sclerosis (MS).
Forbidden V D8 is a Sativa dominant hybrid great for anytime use, but best in the day. Forbidden V D8 helps to reduce the frequency of seizures. Not only that, but it has been used to promote wellness and support balance within the body, allowing individuals to potentially discover a renewed sense of calm and well-being by natural and holistic approach. The effects have been described as having mental clarity and peace of mind.  Get your 1/4oz today for $29.99 today for the best smoke!
TABLE of CONTENTS
Mid-Morning Snack Attack
It's Lunch Time
The Sweet of it All
"Summin' it All Up"
Strains Reference Post
Strains Product Promotions
Shake up your morning with CBD is a good idea because it challenges you to try new things and with a health bang. Today we are talking about the "shake of it all". Shakes are a tasty and quick breakfast that you can actually take with you on your way to work. Also, if you have a favorite protein shake, you can modify it and pump up the health aspect of it and the protein of it all with CBD flower in the kitchen.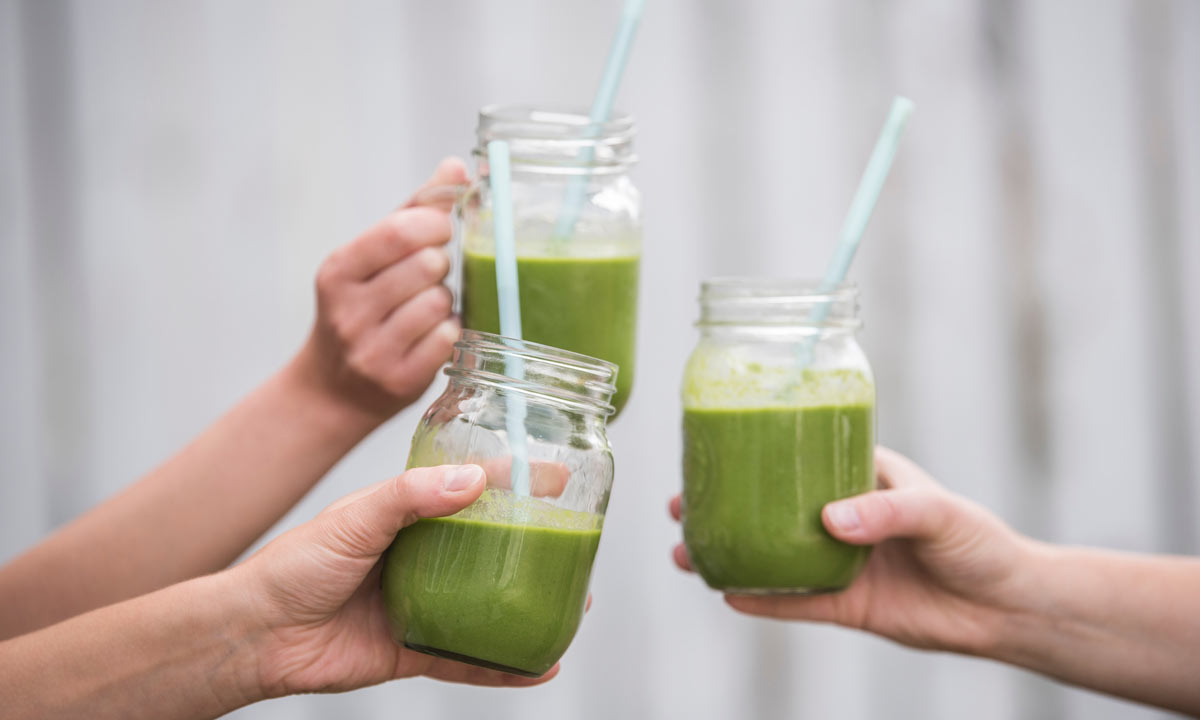 CBD Flower in the Kitchen — Shakin' it Up with Protein Shakes
Decarbed bud is just the thing to make your morning take off with vim and vigor in a delectable "Shake, Shake". Remember, if you want a bit more creaminess in your protein shake pour in a tablespoon or so of infused coconut oil in as you blend it up.
1 scoop protein powder (of your choice
1 cup frozen banana
1 cup frozen berry (of your choice
4 oz vanilla unsweetened coconut milk
1 – 2 tbsp organic coconut butter
.2g – 5g of decarbed flower shake
Blend it all up in a blender, pour into a travel mug and you have your morning breakfast for the road.  This recipe can be varied with types of fruit and you can change the coconut butter to peanut butter or almond butter.
Directions to decarboxylate:
Heat oven to 275˚F. The temperature must be specific and the time in the oven is specific.
Line baking sheet with tinfoil.
Break up the dried hemp flower into pea-sized pieces with your fingers or with a pair of kitchen scissors
Spread the crumbled hemp flower onto the foil-covered baking sheet.
Bake in the oven for 20 to 45 minutes.
Remove from the oven.

CBD Flower in the Kitchen – Mid-Morning Snack Attack
The first time after getting to work that the snack bug hits you is no doubt around 10 AM. You will start sagging before lunch if you don't eat something so here is something for your energy and healthy debut. You can even save a couple of them in a mid-afternoon snack for a pick-up of energy and focus to finish those last few projects before you clock out.
Healthy Hemp Heart Energy Bites are delicious no-bake cookie-like balls. These are convenient to put in a baggie and throw in your lunch bag for a mid-morning or mid-afternoon pick-me-up. Then we have no bake Energy Balls that will give you a spark for that 10 AM hour. CBD flower in the kitchen is good for everyone at all times of the day as well.
CBD Flower in the Kitchen — It's Lunch Time
The sandwich is a convenient mess free center for a packed lunch so why not make it healthy. Whether you want an egg salad sandwich, ham salad, tuna or deli turkey that can be packed in a separate baggie, so the bread does not get soggy. There are so many tasty CBD hemp bread recipes but here are a couple.
Enjoy your healthy sandwich and know it may be bread which some think is unhealthy, but hemp bread always has an extra punch of health in it. CBD flower in the kitchen will always be an asset for every meal or snack you want to make and even share with others.  But it is also important to know which hemp flower to choose. As a rule, it is always the safe thing to do, to buy a hemp flower strain that is high in CBD.  Remember, when you consume the edibles the ground hemp flower has to go through your digestive system thus lowering its potency.
CBD Flower in the Kitchen – The Sweet of it All
There is probably no more favorite cookie than an old-fashion chocolate chip cookie so here is one with CBD oil health and a must for the family lunch. And you could take extra to share with your co-workers or an mid-afternoon snack as well.
Softened Butter Chocolate Chip Cookies
2 tbsp unsalted softened butter
1/4 cup packed brown sugar
1 large egg
1/2 t vanilla
20 mg baking CBD oil
1/3 cup all-purpose flour
1/8 t baking soda
1/8 t salt
3 T chocolate chips
3 T — your choice of chopped nuts
Mix the CBD oil with the softened butter so it can be thoroughly mixed. This is a small recipe makes four cookies so for dosing purposes, one cookie has 5 mg of CBD, but you can multiply it. If used as is, there will be 5 mg of CBD in each of the four cookies. Of if you want to buy high-CBD content CBD bud, decarboxylate it then grind into flour and substitute it for 25% of the flour required.
Another sweet that is a must is the CBD Champagne Cupcakes. Cupcakes are simple to throw in your kid's lunch or your lunch and so delicious as well. And if you want to do something fun, drop a few colors of food coloring to jazz up and surprise the family.
Dr. Strains CBD Reference Post
"Going Live at Daybreak" — Ignoring CBD Live Resin
Dr. Strains CBD Product Promotions
Sour Jack Hemp Flower
Sour Jack hemp flower
 impacts the body to give rise to heightened motivation, increased productivity and enhanced creativity. As a daytime strain, Sour Jack is an ideal solution for helping you to push through the day with better performance.
Even though this hemp flower strain can put you in a dreamy state of mind, it is potent enough to lift you out of cognitive nuances that try to put a damper on your day.  It is a sativa dominant flower strains so provides fuel for you mentally and emotionally, so your creative side shows through brilliantly. The strain will keep you up and going for hours after its use so try it today at $24.99 for ¼ ounce.
Zkittlez Hemp Flower at

$

24.99–

$

41.99
Zkittlez hemp has rapidly become a fan-favorite in the last few years. Our Zkittlez is Greenhouse grown, offering nothing but the best quality of an Indica flower that will not leave you feeling like a couch potato.  CBD flower lovers tools need the right kind of hemp flower and this strain is the exact one you need. Zkittlez is a breed from a mix of Grape Ape and Grapefruit, providing the user a flavorful fruity experience. Although an Indica, Zkittlez is a great strain to use to relax during any time of the day.