The Delta 8 Bud Blooms for You Today
"The Delta 8 Bud blooms for you today for many special reasons that include to lessen your pain and to give more intense effects."  One of the good things about hemp is the short season that it requires to mature.  When you consider the time it takes for trees to mature and for hemp to mature, there is a huge difference.  Many things made from wood can also be made from hemp and that is where hemp takes the cake. But there are other advantages for the Delta bud to always be on your shopping list. It is energizing and it is healing like many other hemp flowers are not. For some, Delta takes the place of the psychoactive Delta 9, but it still gives a milder high. Then some want it for its neuroprotective properties.
Prices —

 

Very Lowest
Hemp Products — Best Variety

Hemp Flower Choices — High Quality
Customer Service — Most Efficient
Dr. Strains CBD Electrifies with Hemp Flower Sales
Indoor Wedding Cake D8 Flower
This indoor Wedding Cake D8 flower has a sweet and earthy aroma. With over 23% delta 8 this flower should leave you feeling relaxed with a clear active mind.  Wedding Cake is packed with 20% CBD and is packed with a mixture of natural terpene profiles. This indoor flower aims to leave you anxiety-free with a clear mind!  This flower has a tight trim and packed with trichomes! Wedding cake is originated in California and is a cross of Cherry Pie and Girl Scout Cookies which are known for its Indica effects.
Sour Suver Haze D8 Flower
Our Sour Suver haze D8 has an incredible nose and is smooth sweet and subtle to smoke. Filled with an array of trichomes that could light up the night sky!  All of our products come from farmers who run smaller operations. We've made this business decision for one reason and one reason only, QUALITY.
TABLE of CONTENTS
For All Those Effects
Neuroprotective Properties
How to Smoke It
"Round Up All the Facts"
Strains Product Promotions
The Delta 8 Bud Blooms for You Today – For All Those Effects
One of the appeals of the Delta 8 Bud is for those who enjoy smoking cannabis products but do not like the psychoactive effects of the Delta 9 THC cannabinoid that permeates marijuana. Delta 8 bud was an answer to that need and consumers have put it at the top of their list for regular purchases. If you enjoy smoking or dry vaping and like the energy boost and the mild body high that Delta 8 provides, you will want to try every different Delta 8 flower. Dr. Strains CBD has a varied inventory of D8 flowers and everyone is an amazing option.
But I want to mention something else as well that many do not think about.  The Delta 8 flower starts with a hemp flower strain of your choice. There are some strains which are better to spray with the Delta 8 distillate but beside that think about it. You will also benefit from all the savors from the terpenes in that hemp flower. Then you get to enjoy the effects of the Delta 8 distillate that is sprayed on that particular hemp flower.
Defining the "High"
Different people experience a different high so you will have to create your own experience. But one thing we do know is that you will have an energized body high, but it will not be psychoactive, and it will not leave you feeling paranoid and anxious in the aftermath.  Some who have smoked the Delta 8 bud said that they always stay in reality, and they are better able to do their job because of the energizing nature of the Delta 8 bud.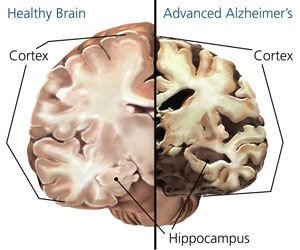 The Delta 8 Bud Blooms for You Today – Neuroprotective Properties
One of the most outstanding health benefits of the Delta 8 bud is that of its neuroprotective properties. In case that is new terminology for you, let's explore it together. There are neurons and neurotransmitters in your brain and throughout your nervous system.  Their purpose is to carry information from you brain to other parts of your body that need to act.  It triggers hunger hormones telling you it is time to eat and many other actions.  When those neurons start to deteriorate, then one doesn't eat or drink or bodily functions just happen without any control from our mind or nervous system.
But here is the good news. Delta 8 is set to interact better with the CB1 receptors of the Endocannabinoid System rather than the CB2 receptors as most other cannabinoids do. Why is this important?  It is important because Delta 8 has neuroprotective properties, so it protects the neurons from the over oxygenation that causes neuron deterioration. What happens next? Alzheimer's Disease sets in, Parkinson's Disease takes over and other neurodegenerative conditions.
The Delta Bud Blooms for You Today – How to Smoke It
Number 1 — Smoke Delta 8 Flower in a Joint
Smoking Delta 8 flower in a joint that you roll or as a pre-roll is no doubt the easiest ways to smoke this hemp so you can get the benefits of all the cannabinoids and terpenes. Pre-rolled Delta 8 joints may be the easiest way for the beginners, but in all counts, you will want to learn how to roll your own.  Dr. Strains CBD has all the tools you need today so get a "rolling kit" for you next rolling party.   
Number 2 — Smoking Delta 8 Flower in a pipe?
Smoking the Delta 8 flower in a pipe is as serviceable but, remember, your hits may be harsher.  even if your hits are guaranteed to be harsher. To smoke the Delta 8 flower in a pipe, you will pipe, follow the same steps as are for Number 3.  Just be sure you don't try to fill your dry pipe with water.
Number 3 — Smoking Delta 8 Bud in a Bong
It is possible to grind up the Delta 8 buds so that you can put them in a bong and smoke if like any other type of cannabis. Here are the steps to prepare your Delta 8 for the bong.
Grind your flower,

It is best to grind your Delta 8 bud by hand because it is stickier so will not grind so well in a grinder.  Fill the bowl of your bong with ground-up Delta 8 buds,

Place the bowl in the bong

Next you need a flame next to the bowl, then inhale at the mouthpiece of the bong

You also may want to try a hemp wick for a lighter and tastier rip
Dr. Strains CBD Product Promotions
CBD/Delta 9 Gummies
Introducing Hemp compliant Delta 9 THC gummies!  With a variety pack featuring these five flavors Pineapple, Strawberry, Green Apple, Blue Raspberry and Blackberry.  Since it's exactly the same cannabinoid as in ordinary cannabis, it has exactly the same effects. The only difference is the amount of an edible you'd have to consume to get an equivalent dose.  These hemp derived gummies have12 mg of CBD, 12mg d9 for a total of 24mg each edible.  Get a pack of gummies (5 count) for $23.99.
Green Crack Hemp Flower
This Green Crack hemp flower features a strong gassy mango with citric overtones, accompanied by pine and pepper undertones. Green Crack Hemp Flower is ideal for daytime use as well as for people with low tolerance levels. We are excited about this one!  This green crack isn't wack.  40% Indica / 60% Sativa
17.5% CBD
Green Crack x California Orange CBD Cross
Lab Tested for Potency
All products contain less than 0.3% Δ9THC
Grown in accordance with a lawful hemp program.