The Three A's of CBD Flower Cannabinoid Success
"The CBD flower cannabinoid success is blossoming more every day because of new hemp flower strains and hemp products." There was considerable research done with all the elements of the hemp plant and the hemp flower prior to 2018.  So, when the 2018 Farm Bill legalized all things hemp so long as it was 0.3% or less of Delta 9 THC, farmers and vendors alike hit the road running for consumers everywhere.
It is not happen-chance that hemp flowers and all their goodness is popular. Most things that work are popular. But sometimes we want to know why it is so successful, I know I do. Even the medical professionals started doing serious research because so many individuals suffering with chronic pain, anxiety and insomnia, were no longer plagued with these challenges after they started dosing with CBD flower.
Dr. Strains CBD Gives Thanks for Hemp Flower Specials & Strains
Blue Dream Hemp Flower
This Blue Dream is a must have for all smokers and even if you prefer the vape method to dose, it stands up above the crowd! Blue Dream is a Sativa dominant hybrid offering cerebral effects along with body relaxation. Here is the report from those who use Blue Dream in a smoke – feelings of enthusiasm and uplift. If you are looking for a flavorful smoke, this strain presents with undertones of berry for a very good dream.
Presenting the best CBD flower involves getting all your inventory of hemp flowers from small farms because they give more attention to every aspect of the growing process. This process encompasses indoor growing sometimes if that gives the flower a better terpene profile with a higher number of crystals.
Delta-10 Carts
Now introducing Delta-10 carts!  You've come to the right place as we are offering D10 carts in several strains: Blueberry, Green Crack, and Sunset Sherbert. Come in today and try one of the newest cannabinoids in these D10 carts at $34.99
Blueberry – Indica
Green Crack – Sativa
Sunset Sherbert – Hybrid
TABLE of CONTENTS
Slows the Aging Process
Anti-Inflammatory Agent
Antioxidant Properties
Anti-Bacterial Properties
Strains Reference Post
Strains Product Promotions
The CBD flower cannabinoid success is spreading far and wide as the hemp community grows. The success is also because there are so many different products which are infused with CBD. There are other cannabinoids in the hemp flower, and they too are rising in infamy with benefits for chronic pain, life disrupting anxiety and nagging insomnia.
But we are focusing on four different aspects of the CBD cannabinoid in the hemp flower. The four aspects are the fact that it is an anti-inflammatory, has antibacterial properties, anti-aging properties and acts as an antioxidant. All of these things are vitally important to your health. Inflammation and bacteria are responsible for other conditions and diseases if they progress unfettered.
CBD Flower Cannabinoid Success – Slows the Aging Process
Slowing the aging process may be more of female experience and a very important one at that. But what about the CBD flower cannabinoid success affects the aging process? CBD oil fights aging because it heals issues causing oxidative stress in your body. When oxidative stress is reduced in your body, then the aging process slows, and the wrinkling of the skin also lessens.
Here is something else to consider.  High CBD hemp flowers with multiple active cannabinoids impact something called neural inflammation which are in the brain. Our neurons are so important to health of our nervous system.  Also, for those athletes who play "head trauma" sports will experience oxidative stress.  CBD comes on down to help speed up healing as well as reducing the after affects of any number of head traumas and stokes is lowered by CBD and speeds up the healing throughout the body.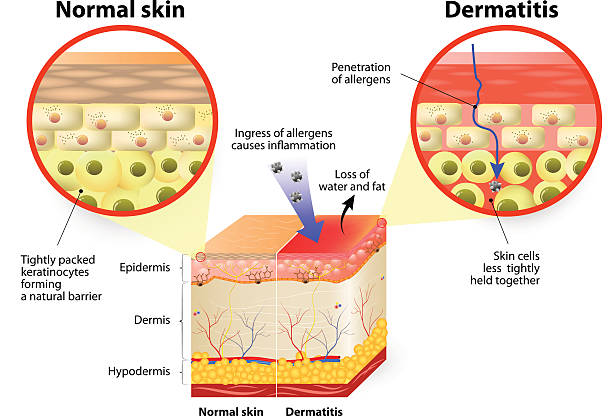 CBD Flower Cannabinoid Success – Anti-Inflammatory Agent
The success of CBD as an anti-inflammatory agent is more commonly known, no doubt partly because it is the precursor for chronic arthritis pain. Inflammation also precedes many different cancers. CBD flower cannabinoid success is unusually well documented because it is very damaging to the body.
Inflammation occurs when there has been an injury or when the body is overcome with pathogens, damaged cells or other irritants. Once inflammation takes hold then, it only gets worse. So perhaps you are saying, "what can CBD do about it?"  CBD is anti-inflammatory as well as several other cannabinoids. CBD interacts with the CB2 receptors in your Endocannabinoid System to take up the slack of what these CB receptors are supposed to do with our own endo-cannabinoids.
CBD Flower Cannabinoid Success over Covid
Since we are talking about inflammation, let's look at it in regard to Covid.  Covid was a different virus that attacked the body so immediately the body springs into action to try and fight it off. Since the body does not recognize it, inflammation sets in as the body's only way to fight it off. The inflammation can multiply so quickly that the body becomes overwhelmed, and it starts affecting your ability to breath and other things. CBD knocks out inflammation by quieting the raging grown. It eventually brings the body back to a normal plateau and homeostasis.
 CBD flower cannabinoid success in the immune system is remarkable.  It is so effective that you should consider dosing with it once a day, particularly in the winter when there is so much sickness. Consistency is the best way to take best advantage of its benefits to fight bacteria and inflammation.  You cannot overdose but why take maxi-doses when consistently consuming 50 mgs in gummies once daily? Also remember you may benefit by changing your dosing method.
CBD Flower Cannabinoid Success – Antioxidant Properties
Antioxidant properties are a bit more abstract to understand and are not discuss as much as the other properties are. Antioxidants inhibit oxidation. So, I know you're asking, "is oxidation bad for our body then?" The answer is yes, it is because it produces free radicals. Free radicals are like a man without a country because they are atoms with no electron. That creates instability since the free radical has oxygen as it searches for a matching electron. This process causes oxidative stress.
The CBD flower cannabinoid success travels directly through the Endocannabinoid System as the cell signaler of your body. But just like our cell phone loses signal sometimes as we are driving through a valley or out in barren land in the west, so does the signal break connection in our body then disease happens and inflammation builds.
CBD Flower Cannabinoid Success – Antibacterial
Bacteria can build up in wounds and in our body when things are out of balance. Sometimes a microscopic conglomerate of bacteria, a biofilm, builds up in our body.  CBD is effective in breaking up that conglomerate and bringing back balance to the body. The CBD flower cannabinoid success lies in always smoking or vaping a high CBD flower.
Also make sure that you look at the Certificate of Analysis (COA) of other CBD products. Unfortunately, some vendors water down their products which results in people becoming disenchanted because it does not work. Dr. Strains CBD always puts product and flower quality first. They also are consistent with the COA for all their products. CBD and CBG are both very important in combating bacteria which can cause havoc if left unsupervised.
Dr. Strains Reference Post 
"Fill up the Bread-Basket" — All Hemp Bread Recipes
Dr. Strains CBD Product Promotion
Funk Diesel is on Sale!!!
Funk Diesel hemp flower is an indoor grown strain featuring notes of cinnamon, cloves, and earth. This Funk Diesel instantly brings to mind bear claws, cinnamon rolls, and high-octane diesel! If it were to be named based on its flavor profile, we'd have to call it Bearclaw Kush! It's a smooth and velvety smoke whose sweetness lingers almost daring you to take another toke. Our resident puffers all agree that this might be the best tasting hemp they've ever smoked!
Performance Gummies
If you need better sex, then you need Better Sex Enhancement Gummies available for both men and women. Get the big, bold, hard stamina, energy, and arousal that's been missing from your relationship. With two raspberry gummies, you'll gain a quick boost of confidence and look at your partner in a new light. Before you know it, you'll be shipping the kids off to grandma's house and running around like a couple of newlyweds. That's because Better Sex Male Enhancement Gummies does what it says — helps couples with better sex.