What You Must Know About CBD Topicals Will Surprise You
"What you must know about CBD topicals will surprise you because they kick in when edibles are not effective."  Topicals are particularly effective for any type of skin infection caused by a bacterium of varying origins.  It is also true that topicals are more effective for joint pain because the skin has its own Endocannabinoids System (ECS) since the skin is your largest organ. On the other hand, what works best for many is a dual dosing regimen.  Dual dosing is taking gummies or capsules as well as dosing with the CBD topical.
Dr. Strains CBD Electrifies with Hemp Flower Sales
Indoor Wedding Cake D8 Flower
This indoor Wedding Cake D8 flower has a sweet and earthy aroma. With over 23% delta 8 this flower should leave you feeling relaxed with a clear active mind.  Wedding Cake is packed with 20% CBD and is packed with a mixture of natural terpene profiles. This indoor flower aims to leave you anxiety-free with a clear mind!  This flower has a tight trim and packed with trichomes! Wedding cake is originated in California and is a cross of Cherry Pie and Girl Scout Cookies which are known for its Indica effects.
Sour Suver Haze D8 Flower
Our Sour Suver haze D8 has an incredible nose and is smooth sweet and subtle to smoke. Filled with an array of trichomes that could light up the night sky!  All of our products come from farmers who run smaller operations. We've made this business decision for one reason and one reason only, QUALITY.
TABLE of CONTENTS
What they Are and How to Use
When to Use
The Big Surprise
"Round Up All the Facts"
Strains Product Promotions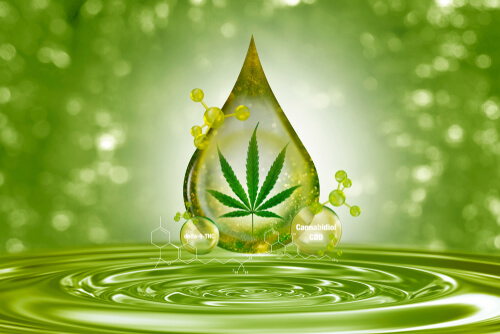 CBD Topicals Will Surprise You – What They Are and How to Use
The CBD topicals come in three different forms – creams, lotion and suave.  They are all topicals, but they have different ingredients to give them different consistencies.  You may have a preference or the condition you are using it for may respond to one more than the other. This is what you will have to experiment with. When you go to Dr. Strains CBD to make a purchase of one of the three or four options they carry, look at the COA to find the ingredients.  This is important because it will also tell you how much CBD is in the topical you select.
The Isolate Factor
Dr. Strains CBD has in their inventory a couple CBD topicals which are isolates.  What are Isolates?  The isolate is a topical that has ONLY the one cannabinoid, CBD. There are several reasons for this.  Some people have to do drug testing on a regular basis so know there is a slim chance the .03% of Delta 9 THC will show up on the drug test.  So now the option for you is the Isolate.  The other reason is that some feel that they prefer using a 98% CBD because CBD is the king of all cannabinoids.
CBD Topicals Will Surprise You – When to Use
When you smoke the hemp flower, you have to know which flowers to smoke in the evening and which to smoke in the morning because it affects when you are energized or when you are relaxed to sleep. But with topicals it is a different story because we are talking about all the compounds in hemp infused into a cream that interacts with your skin endocannabinoid system (ECS). So that factor does not determine when and how you use a topical.  CBD is most effective for those chronic pains like the various arthritis types. For my osteoarthritis, I usually apply CBD topicals morning and evening to best quiet the pain.  I do best also to then wrap my knee with heat to get best outcomes.
You cannot overdose with CBD but then there is no benefit to overuse. When you massage CBD topical into your joints in the morning, then you can set yourself up better for the day.  On the other hand, if you have most pain at night, then massaging it into your painful joints at night you will better be able to sleep and rest for the night.
CBD Topicals Will Surprise You as a Preventive
Another timetable for when to dose with CBD topical when athletes are considering it. When you go into the gym to work out or an athlete goes in to train for the next game, fight or swim competition, he or she may wrap their wrists or ankle, etc. Why do they do this? Basically, it is to protect those joints.  When you apply CBD topical to your joints or to vulnerable bone areas before you work out, you are putting on another layer of protection to possible injury. Bones break, joints are dislocated and a great many other injuries may happen if not properly protected.  CBD topicals help before and after an injury so why not prevent rather than always treating after the fact.
 CBD Topicals Will Surprise You – The Big Surprise
Now I know you want to know the big surprise. Here it is. When have a chronic pain that you are trying to treating, using CBD topical, I believe is the most effective but here is something else to consider. I use CBD topicals for my osteoarthritis, but it is also most effective if I also dual dose with CBD gummies.  I call this dual dosing.  You may also find it more effective as well even when you smoke or dry vape hemp flower then back it up with a CBD topicals.
sleep.
Dr. Strains CBD Product Promotions
CBD/Delta 9 Gummies
Introducing Hemp compliant Delta 9 THC gummies!  With a variety pack featuring these five flavors Pineapple, Strawberry, Green Apple, Blue Raspberry and Blackberry.  Since it's exactly the same cannabinoid as in ordinary cannabis, it has exactly the same effects. The only difference is the amount of an edible you'd have to consume to get an equivalent dose.  These hemp derived gummies have12 mg of CBD, 12mg d9 for a total of 24mg each edible.  Get a pack of gummies (5 count) for $23.99.
Meet CBN/HHC Gummies
Looking for a sleep aid CBN may be the solution for you. CBN is commonly used to help promote falling and staying asleep. Our edible gummies have CBN and HHC to allow the entourage effect to occur which makes the effects of CBN to work better and longer.
Dr. Strains CBD only sources its CBD bud from small hemp farms. We purchase all our CBD hemp flower from these small hemp farms because of the extra attention and care that they indulge on each hemp plant that they grow.  This type of care makes for a more precisely trimmed flower nug as well as better cannabinoid and terpene profiles.  Check out our online shop or contact usfor more information and to read more blogs, click here.