You Can't Believe the Variety of Hemp Flower Strains
"It is true that you cannot believe the variety of hemp flower strains that are making their way to the vendor's shelves."  It is not just for the fun of it either.  There is a reason that the hemp flower strains continue to multiply.  The breeders listen to the consumers for what is most important to them in their hemp flower smoke or dry vape.  What is important to the consumer may be for effects or it may be what is best for their health challenges.  On the other hand, it may be both.  So breeders express the percentage of CBD cannabinoid content or express the percentage of Linalool terpene content because that draws the consumer into purchasing the better and the best.
Dr. Strains CBD Strikes Gold of Hemp Flower Specials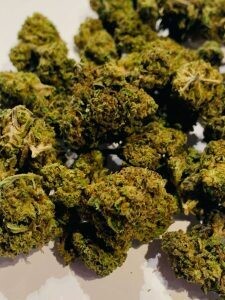 Welcome in our newest premium strain, Funk Diesel!  This indoor grown strain features notes of cinnamon, cloves, and earth. Funk Diesel instantly brings to mind bear claws, cinnamon rolls, and high-octane diesel! If it were to be named based on it's flavor profile, we'd have to call it Bearclaw Kush! It's a smooth and velvety smoke whose sweetness lingers almost daring you to take another toke. Our resident puffers all agree that this might be the best tasting hemp they've ever smoked!
$42.99
TABLE of CONTENTS
Strain Differences
Cannabinoid and Terpene Content
Getting What You Want From Your Flower
"Round Up All the Facts"
Strains Product Promotions
The Variety of Hemp Flower Strains – Strain Differences
The three standard hemp flower type that classifies each strain are Indica, Sativa or Hybrid.  Then beyond these three types, each hemp flower strain has cannabinoid profile and a terpene profile. The biggest changes are in the area of hybrid hemp flower strains. This is good because with a combination of Sativa and Indica, you get the best of both worlds – energy and relaxation.
Now on to the next difference that sets each hybrid, Indica or Sativa apart. Each strain has an individual cannabinoid profile that sets it apart from every other strain.  There is a reason that you prefer the Hawaiian Haze hemp flower strain above the Abacus strain.  They each have different cannabinoids in different percentages. This is the reason that the Certificate of Analysis is so important because you do not have to guess at what you are purchasing.
The Terpene Difference
Just like every hemp flower strain has a particular cannabinoid profile, it also has terpene profiles. If you are interested in the smoke or dry vape of it all, you will want to pay close attention to the terpene profile.  From these terpenes come all the aromas and for flavors that you will experience when you smoke or vape.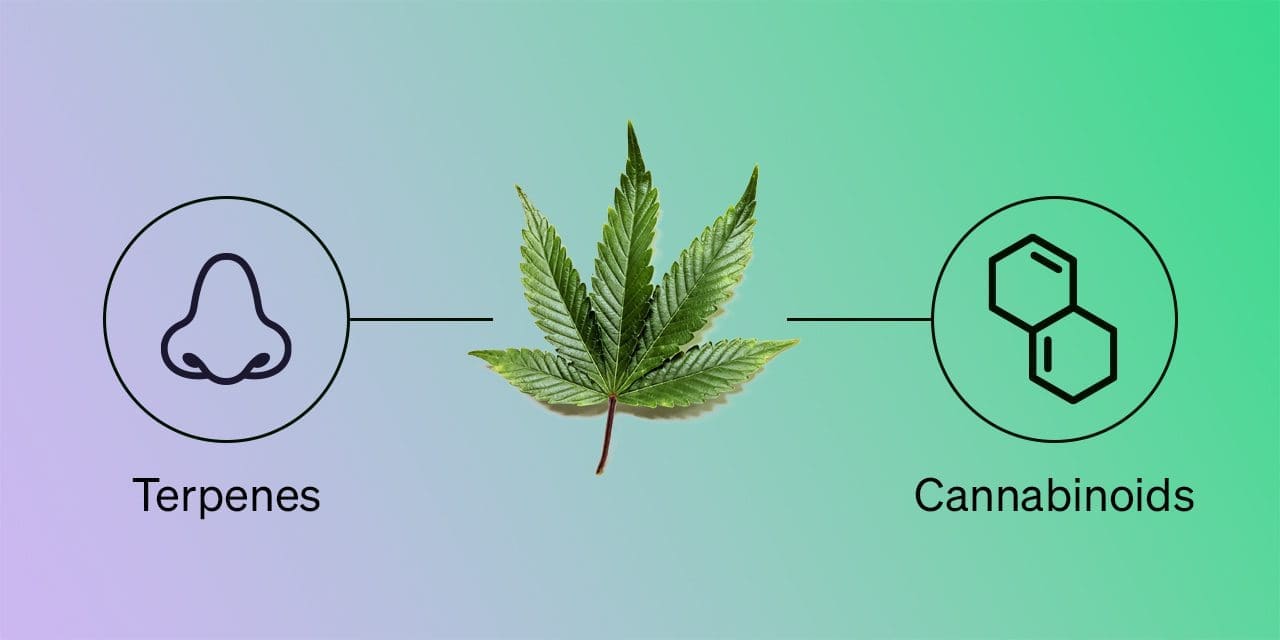 The Variety of Hemp Flower Strains – Cannabinoid & Terpene Content
The current cannabinoid count is 113 but a more important number to discuss is 60.  There are 60 cannabinoids which have only been identified in the hemp plant. We hear a lot about CBD in hemp and the many benefits of it.
CBN and CBC may be some of the lesser cannabinoids, but they are making their mark on the hemp community. CBN does not originate from cannabigerolic acid (CBGA) but rather is derived from an enzymatic process in the maturing process. The enzymatic process occurs when THC breaks down because of age or exposure to ultraviolet light. But CBN is never intoxicating.
The Delta Siblings
There is another aspect of how the hemp cannabinoids lasso health deficiencies when we come to the Delta siblings. We all know about Delta 9 THC and how it is psychoactive and intoxication and many negative after effects. Hemp is only legal if it has .03% of Delta 9 THC in it. Today, we have the "birth" of the other sibling in the form of Delta 8 THC. You have been consuming Delta 8 THC if you have taken any of the forms of hemp flower, but it is a trace cannabinoid so has little impact. When researchers discovered that it is not psychoactive, but it does have substantial health benefits
CBG is nicknamed "Mother of Cannabinoids". As research has progressed, CBG has risen to the top for benefits almost to compete with CBD. Some of the additional potential health benefits of CBG are as follows:
Fatigue,
Lower back pain,
Inflammation,
Migraines and headaches,
Muscle spasms.
The Variety of Hemp Flower Strains Shows Off Terpenes
Hemp flower strains show off every day for all they are really about. It is impossible to learn it all at once so the best technique is to enjoy the journey and take your time. Now that we know that terpenes have health benefits as well as savors galore, terpenes are worth a second look.  That is what we are doing here, taking a second look.
Insomnia
Myrcene – the fruity, aging mangoes, bay leaves and lemon grass terpene
Linalool – The floral terpene
Trans-nerolidol – The Little-Known terpene
 Myrcene is one of the best hemp flower terpenes for nighttime use, but it has so many health benefits. First it has potent anti-inflammatory and analgesic properties which is so important for the health of the body. Many more serious conditions start with a build-up of inflammation. So, if this, one of the best hemp flower terpenes can reduce its growth, it is important.  Being a nighttime one of the best hemp flower terpenes it obvious is key to reducing insomnia.
Pain Relief
Caryophyllene – The spicy terpene & the "honorary cannabinoid" (it interacts directly to the ECS CB2 receptors.)
Bisabolol – The chamomile floral terpene.
Humulene – The spicy happy terpene.
The Bisabolol terpene has this display for the health part of the spectrum even though it is a terpene lesser known. It is best known for how effective it is in reducing skin inflammation because it has anti-fungal and antibiotic properties.  Another aspect of this best hemp flower terpenes type is that it also has gastro-protective qualities. This means that there are benefits to your digestive system and digestive problems are almost as common as pain for many individuals.
Fatigue & Depression
Pinene – The fresh pine, earthy terpene
Limonene – The citrusy terpene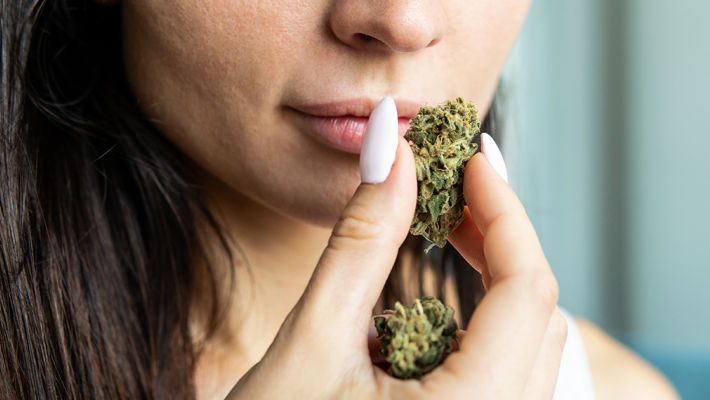 The Variety of Hemp Flower Strains – Getting What You Want from Your Flower
WHEN YOU WANT TO SLEEP look at these flowers:
Legendary OG
Bubba Kush
Cherry Blossom
CBG-Infused Special Sauce
FOR PAIN look at these flowers:
OG Kush
Frosted Lime
Crawford CBG
WHEN YOU WANT TO MITIGATE FATIGUE & DEPRESSION look at these flowers:
Elektra
Sour Space Candy
Lemon Drop
FOR ANXIETY look at these flowers:
"Round Up All the Facts"
The variety of hemp flower strains are a beautiful display of the array of different cannabinoids.  The cannabinoid concentration is different in the various hemp strains and the concentration in each plant is also different. However, there are only three or four cannabinoids in concentrations above 0.1% in a single plant. The cannabinoids are stored in the crystals of the hemp plant. These crystals are called trichomes which are a topic for another time.
Dr. Strains CBD Product Promotion
Introducing Sour Jack Hemp Flower Sour Jack that has impacts to the body to give rise to heightened motivation, increased
productivity, enhanced creativity, and a dreamy state of mind.  As a daytime strain, Sour Jack can make an ideal solution if you're hoping to improve task performance during the day.
The potent effects lift away most of the cognitive and physical nuances that might hinder you from doing what needs to be done.  Fuels your mind to help you in a variety of tasks that might require unique ideas and concepts.  The strain will keep you up and going for hours after its use.
$24.99